Foreboding 'Shelby' ruling replaces hope of Selma
JESSE L. JACKSON SR. | 3/19/2017, 7:13 a.m.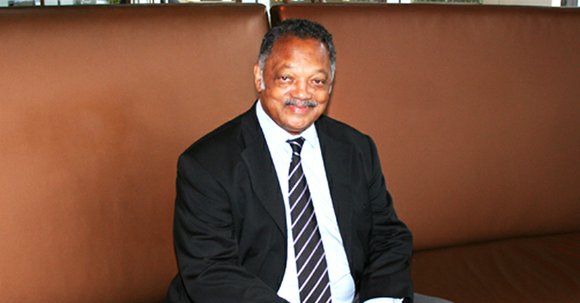 King's Civil Rights Movement never achieved its final goal, economic justice. And now across lines of region and race and religion, most Americans struggle to stay afloat in a nation of obscene and growing inequality.
Donald Trump claimed to lead a movement that would change that. But his Cabinet is stacked with bankers and billionaires. His first actions are items on the CEO wish list. His budget seeks tax cuts for the rich and corporations while slashing support for working people and the vulnerable. He seems intent on making the contrasting tale of two cities even starker.
When Alabama played Clemson for the national collegiate football championship, the two schools had Black quarterbacks, both Black and White players, and Black and White fans, cheering for their respective teams. That was the spirit of Selma.
When North Carolina, Texas and other states constricted the right to vote, when states refused to expand Medicaid to allow the working poor health care, when states passed laws designed to bust unions and worker power, that was the spirit of Shelby County.
And people of conscience across America have to stand and march once more. We will either build a more just society or we will face a far harsher reaction.
Rev. Jesse L. Jackson Sr. is the founder of the Rainbow PUSH Coalition. He can be reached through http://www.rainbowpush.org.