State AGs ask DeVos to protect federal student financial aid
CHARLENE CROWELL | 3/19/2017, 7:07 a.m.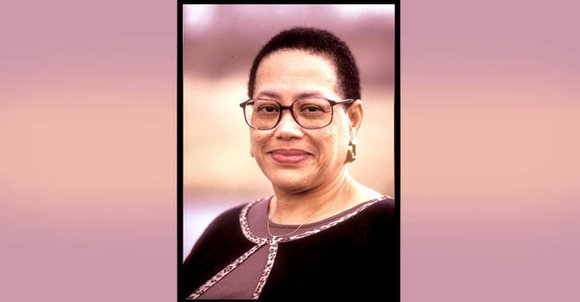 Center for Responsible Lending
An old adage teaches, "If at first you don't succeed, try, try again." In recent months, the troubled Accrediting Council for Independent Colleges and Schools tried and lost two legal attempts to recover eligibility for federal education funds.
But don't be surprised if a third ACICS effort soon makes its way to the desk of U.S. Education Secretary Betsy DeVos. Secretary She brings to her position a long record of support for private education. The vast majority of schools formerly accredited by ACICS were private, for-profit colleges.
If ACICS sounds familiar to readers, there's a reason. In December 2016, then-Education Secretary John B. King ruled that the educational accreditor would no longer be recognized by the department. That action also meant that none of ACICS' 240 institutions would have access to federal funds – including the 17 institutions that have been sued by either state or federal officials for defrauding students and other deceptive practices.
Last year, on Dec. 21, ACICS' request for a temporary restraining order was denied. Then, in late February, the District of Columbia's U.S. District Judge Reggie B. Walton refused to rescind the Education Department's ruling.
So what would make ACICS and its institutions so determined to have federal funding restored?
The answer is money. Each year, $129 billion is spent on federal student aid. In just one year – 2015 – ACICS schools received nearly $5 billion in taxpayer dollars. It is also legal for up to 90 percent of for-profit college revenues to come from Title IV federal aid. If veterans' financial aid is added to that of Title IV, taxpayer dollars can subsidize even more than 90 percent of for-profit revenues.
These and other concerns have now led to attorneys general from 17 states and DC sharing their collective concerns directly with Secretary DeVos. Among those signing the communique were attorneys general representing largely populated states such as Illinois, Maryland, New York, North Carolina and Pennsylvania.
Noting their support to protect students and taxpayers, the AGs' letter alerted DeVos to three specific and major concerns:
How for-profit schools have harmed student borrowers.

Why vigorous oversight of accreditors is in the best interests of taxpayers and students.

The importance of preserving two departmental rules – the Gainful Employment Rule and the Borrower Defense to Repayment rule set to go into effect at mid-year.
"We are deeply concerned that rollbacks of these protections would again signal 'open season' on students for the worst actors among for-profit post-secondary schools," the AGs wrote. "Over the past 15 years, millions of students have been defrauded by unscrupulous for-profit post-secondary schools. With accreditors asleep at the wheel, State Attorneys General Offices have stepped in to stop some of the worst abuses.
"Many schools inflated job placement numbers and/or promised career services resources that did not exist. Many students were placed in loans that the schools knew from experience their graduates could not pay … In short, the entire for-profit education system was failing students and taxpayers."