A time for penance, action
MARIAN WRIGHT EDELMAN | 3/27/2017, 8:17 a.m.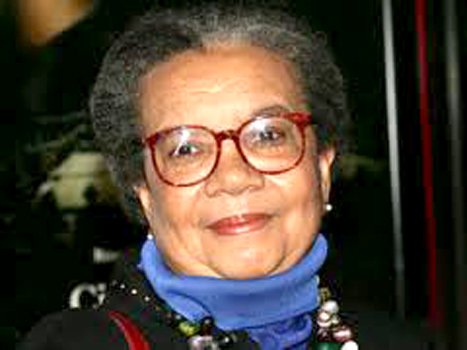 Children's Defense Fund
During this holy season of Lent in the Christian calendar, it's time to reflect and act to help the most vulnerable in our midst. With harsh assaults on undocumented immigrants and refugees who must fear every knock on their door, many American citizen children are afraid to go to school, afraid of being bullied and afraid to leave their parents who might be arrested at any moment. In Texas, these real fears are intensified with stories about building new walls on the border and about children like their brothers and sisters, refugees from the violence of poverty and gangs and drug lords, locked in residential detention centers in their state.
A ban on crayons. That's what it came to at the visitors' center at the Karnes County Residential Center in Karnes City, Texas, one of three immigration detention centers that Immigration and Customs Enforcement currently uses to house mothers and children who've been stopped seeking asylum in the United States. Six volunteer lawyers who work with detained families wrote a letter to ICE explaining why they liked to bring crayons when they met with clients: "Having children color and draw provides a distraction for children while their mothers relate incidents of trauma, violence and abuse. Other children sit outside the interview rooms and draw at the tables, so they are not forced to listen to their mothers' harrowing narratives nor witness their mothers' fragile emotional states during these interviews." But ICE determined some of the children were doing "damage" to tables and walls in the visitors' center while coloring. The crayon ban was just another blow to children already essentially being housed as prisoners by the federal government. The latest memos from the Department of Homeland Security outlining plans for enforcing the executive orders on immigration issued by President Donald Trump mean the numbers of children and mothers being detained this way (in America) will only swell.
Family detention centers are just one way current immigration policies hurt children. The Karnes County center is managed by ICE but owned and operated by the GEO Group, a $2 billion for-profit private prison company that seeks to double the number of people it can hold there from its current capacity of 532 beds. Across the state, the Southwest Texas Family Residential Center in Dilley, Texas, can hold 2,400 people. Also managed by ICE, that center is owned and operated by Corrections Corporation of America, also known as "CoreCivic," a for-profit company that makes upwards of $260 million a year housing mothers and children at a rate of $300 a day per detainee. In December, a Texas court struck down a regulation that would have allowed these two for-profit detention centers to obtain state child care licenses. Children's Defense Fund–Texas Associate Director Dr. Laura Guerra-Cardus, a medical doctor, was among those who testified that family jails are not child care facilities and that children held there with their mothers are not physically or mentally safe. Bree Bernwanger, managing attorney of the Dilley Pro Bono Project, commented, "Yet another court has found that locking up children and their parents is not a form of 'child care.' It's time for ICE to recognize that detaining families is illegal and these facilities should be closed."