Jeff Sessions is rolling back basic rights
JESSE JACKSON | 5/8/2017, 11:02 a.m.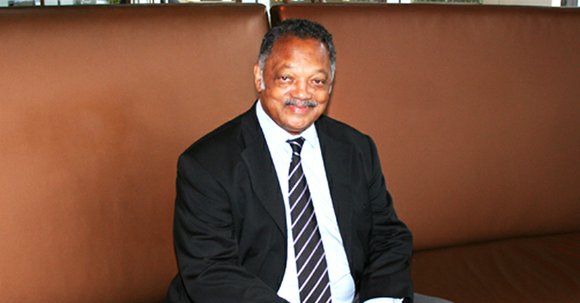 The sanctuary jurisdictions have vowed to resist Sessions edicts. Speaking for Chicago Mayor Rahm Emanuel, spokesman Matt McGrath noted: "The administration's plan to deny federal funds to cities that are standing up for their values is unconstitutional, and Chicago is proud to stand with 34 cities and counties across the country in asking a federal court to prevent the federal government from illegally withholding federal funds."
New York Mayor Bill DeBlasio declared that New York City will "remain a city welcoming of immigrants who have helped make our city the safest big city in the nation. Any attempt to cut NYPD funding for the nation's top terror target will be aggressively fought in court. We won't back down from protecting New Yorkers from terror – or from an overzealous administration fixated on xenophobia and needless division."
The assault on rights – for the LGBT community, for people of color, for women, for immigrants – is clear. Efforts to rollback voting rights, civil rights, police reform and sentencing reform have already begun. The resistance – from courts, from decent public officials, from activists and citizens of conscience – has been and will be fierce. Sessions' Department of Injustice is measure of the damage that Trump can do. Instead of making America a more perfect union, Americans will have to mobilize to defend their rights from the very department that is tasked with protecting them.
Rev. Jesse L. Jackson Sr. is the founder of the Rainbow PUSH Coalition. He can be reached through http://www.rainbowpush.org.