CBC warns colleagues against returning to failed financial practices
CHARLENE CROWELL | 5/29/2017, 9:09 a.m.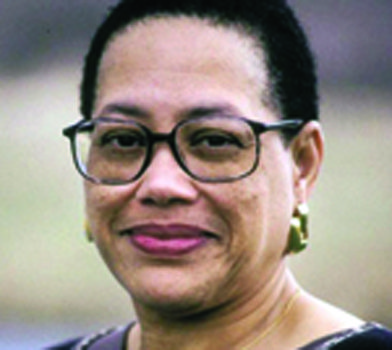 Center for Responsible Lending
A House bill designed to reverse regulation of financial services and end consumer protections is attracting the attention of a growing number of Congressional Black Caucus Members. In recent days, three CBC Members who are also Ranking Committee members have written their respective committee chairs to express opposition to H.R. 10, the so-called Financial CHOICE Act of 2017.

In just three days, May 2 through May 4, Reps. John Conyers of Detroit, Elijah Cummings of Baltimore and Robert C. "Bobby" Scott of Newport News each wrote their respective committee chairs in Judiciary, Oversight and Government Reform and Education. Their single message: Afford full committee deliberations on the bill.
Earlier dubbed the "Wrong Choice Act" by Congresswoman Maxine Waters, Ranking Member of the House Financial Services Committee, the ill-advised legislation received a straight party-line vote in that committee.
"H.R. 10 is a sprawling piece of legislation that would destroy key financial regulations and consumer protections put in place by the Dodd-Frank Wall Street Reform and Consumer Protection Act," wrote Michigan Congressman John Conyers, Ranking Member of the House Judiciary Committee.
"H.R. 10 would gut the progress we have made and place our entire economy at risk of another crisis," wrote Rep. Elijah Cummings, Ranking Member of the House Committee on Oversight and Government Reform in his May 3 letter. "It would increase risks that taxpayers may have to bail out banks and financial firms yet again. As well as leave consumers vulnerable to the kinds of abusive and predatory practices that hurt so many American families before and during the Great Recession."
Similarly and two days earlier May 2, Rep. Scott wrote Rep. Virginia Fox, Chairwoman of Education and the Workforce. "Committee Members have expressed great concern over the attempts to weaken the oversight and enforcement power of the Consumer Financial Protection Bureau and the important role it plays regarding the integrity of student loan finance services."
Since its April 26 introduction, H.R. 10 has become a legislative tug-of-war that has civil rights and consumer advocates speaking on behalf of average citizens on one side and the worst actors in the financial industry on the other side. In many ways, these two sides are in a rematch of the same battle that was fought in 2010 to enact Wall Street reform.
The key difference today is that since its enactment, the cornerstone agency of the Dodd-Frank Wall Street Reform and Consumer Protection Act returned nearly $12 billion to the pockets of 29 million consumers who were illegally harmed by financial companies. CFPB has also pursued "rules of the road" with a consistent commitment to fairness, transparency, and access to credit whether the issue was student loans, debt collectors, auto finance or other lending and credit concerns.
Unfortunately, those who comprised the opposing and losing side in 2010 never relented for a return to a Wild West style free market that operates with scant or meaningless consumer finance regulation in a wide array of financial services.
Among H.R. 10's 591 pages are proposals that include: