Trailblazing executive on quest to mentor teen girls
JONATHAN LANDRUM JR. | 11/13/2017, 5:47 p.m.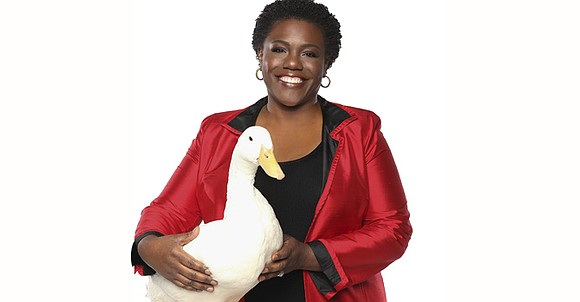 But White wanted to do even more in the community, specifically for young girls she felt needed mentoring in a major way.
In 2015, White created the Bold Moves, an eight-week summer program in Columbus to inspire African American girls ages 13 to 17. The program is backed by Aflac and features nearly 30 women who are community and business leaders teaching various lessons ranging from personal finance and entrepreneurship to business etiquette, resume writing and more.
Hercules and many other Black girls have been inspired by White and have taken part in Bold Moves. The program works with Girls Inc. to recruit girls such as Hercules – who's been involved with both programs for years.
"She cares about the people," Aflac CEO Daniel Amos said. "When you know the boss cares about you, you work harder for them. It's that caring attitude that really makes her the person she is. Then, it's her IQ and her ability to manage and leadership skills ... She's got the combination of it all."
White felt she could relate to the girls. She and her sister were raised by their single mother in impoverished public housing in Dallas, where drugs were rife and she recalled people around her who made a lot of "bad decisions."
Mentorship, she said, helped her overcome the obstacles and set her on her career path.
"I want to be a lighthouse," White said. "This is an opportunity to show a different picture of what success looks like."