Mental Health and Dating in the Black Community
Discussing issues usually ignored by Blacks
MIKE McGEE | 11/19/2017, 7:06 p.m.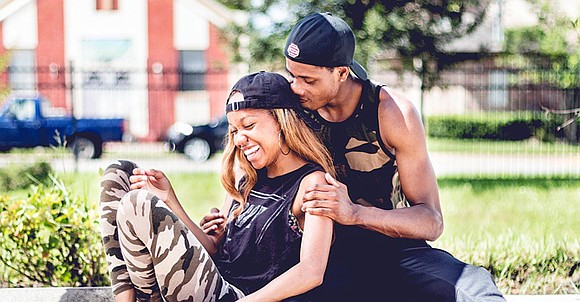 The Dallas Examiner
When The LAB, a local community think tank, created the forum "A Mental & Emotional Fitness Discussion on Dating in the Black Community," founder Michael Guinn envisioned the meeting as an opportunity for citizens to cordially ask questions, voice concerns and discuss experiences about a health issue he said was usually ignored by African Americans.
"The reason why these forums are so needed and so necessary is that we don't often as a community come together and talk and then pool together resources in regard to this type of issue," said Guinn, a spoken-word artist with a masters in Social Work and CEO of the nonprofit Uplift Your Life Inc.
The free Oct. 21 event, held at Studio 3535 on Marvin D. Love Freeway, was a way for the counselor to help crack the code of silence around mental issues and dating for people of color.
"I wanted to create a safe, comfortable, respectful atmosphere where people can speak freely about mental health issues from a multitude of different perspectives – and in doing so, hope that that would foster a kind of normality for people to be able to not have to, for lack of a better word, not speak, or think it's taboo, or just [say] 'Hey, there is an issue here,' and if we normalize it in a conversation then people are able to get information that could help them be able to identify, address, or either tap into some resource that they didn't know about," he suggested.
The cerebral and emotional facets of health, love, the past, faith and more were explored during the session. Attendees were encouraged to speak about what they had witnessed in their own lives or ask for feedback from others when it came to questions they found too difficult themselves to answer.
Marvin Earle – the owner of Studio 3535 and perhaps for many the epitome of a successful Black man in the Southern Sector of Dallas – stepped forward at one point to express that even he knew what the uglier sides of a relationship looked like and the emotional burdens such conditions could create. He took the time to address a female attendee who had doubts about beginning relationships with men using what he had learned from his own life.
"What's really going to help you grow up, and help you find out if you are really ready for dating, is when you find out that red flag, and you decide, 'Okay, do I stay for sex, or stay for money, or stay for power? Do I stay for the look? Do I stay to help?'" he said. "And going down that tree is a whole lot different now than it was when I was dating."
He continued by explaining how people can now quit a bad relationship as quickly as clicking on a computer app.
Earle commented that the woman may not realize that she was not ready for courtship because, if she was not prepared to help herself, then she was not prepared to help someone else with their various issues.