Do memory problems always mean Alzheimer's?
GLENN ELLIS | 10/2/2017, 5:31 a.m.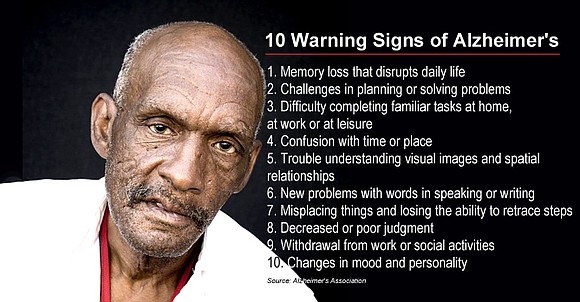 The causes of dementia can vary, depending on the types of brain changes that may be taking place. Other dementias include Lewy body dementia, frontotemporal disorders, and vascular dementia. It is common for people to have mixed dementia – a combination of two or more disorders, at least one of which is dementia. For example, some people have both Alzheimer's disease and vascular dementia.
Emotional problems, such as stress, anxiety or depression, can make a person more forgetful and can be mistaken for dementia. For instance, someone who has recently retired or who is coping with the death of a spouse, relative or friend may feel sad, lonely, worried or bored. Trying to deal with these life changes leaves some people feeling confused or forgetful.
The confusion and forgetfulness caused by emotions usually are temporary and go away when the feelings fade. Emotional problems can be eased by supportive friends and family, but if these feelings last for a long time, it is important to get help from a doctor or counselor. Treatment may include counseling, medication or both. Being active and learning new skills can also help a person feel better and improve his or her memory.
Current Alzheimer's medications and management strategies may temporarily improve symptoms. This can sometimes help people with Alzheimer's disease maximize function and maintain independence for a little while longer. It's important to seek supportive services and tap into your support network as early as possible.
Remember, I'm not a doctor. I just sound like one.
Take good care of yourself and live the best life possible!
Disclaimer: This column is for informational purposes only. If you have a medical condition or concern, please seek professional care from your doctor or other health professional. Glenn Ellis is a Health Advocacy Communications Specialist and is available through http://www.glennellis.com.