Dallas Black Dance Theatre 2017 Exhibition
MIKE McGEE | 10/8/2017, 10:05 p.m. | Updated on 10/10/2017, 4:59 p.m.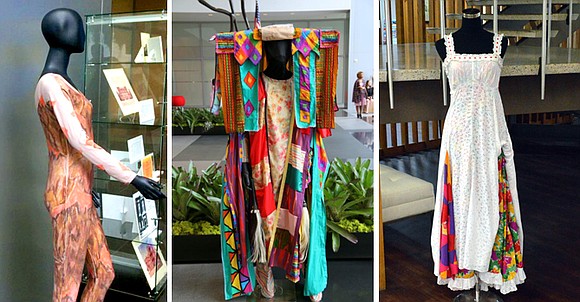 The Dallas Examiner
"The magic." That singular phrase was how Ann Williams described the call that dance held for her as a youth, long before she founded the Dallas Black Dance Theatre in 1976.
"I really got interested in dance and the arts … when I saw the opera Aida, and to see, I guess, a combination of music, movement, sound, lights, all of that, and to know that someone is behind that and made that – it's almost like a Broadway show, you know?" she said, declaring once more, "It's magic."
The Prairie View A&M graduate – who has a Masters of Arts Degree in Dance and Related Arts from TWU, an Arts Management certificate from Texas A&M, two doctorates, and also received dance training from Alvin Ailey and Arthur Mitchell – has since retired from her position as artistic director of the theater. Still, she continues to be involved as an artistic advisor and serves on multiples boards for dance, arts and education entities. Williams' efforts and career with the globe-hopping DBDT is summed up visually in the traveling exhibition 40 Years Forward.
The three-part touring archive consists of costumes, photos, scrapbooks of seemingly endless news articles, and awards, all of which lay out the beginnings and growth of the 10 largest minority arts organization in the nation. Communications and Community Engagement Manager Ramona Logan discussed the exhibition's location schedule.
"Right now it's at The Dallas Library and at the Pan-African Connection," as well as the Paul Quinn College library. The city will most likely extend the dates for the exhibitions at both libraries into the middle of October, she said.
"And then it starts in the middle of the month at NorthPark Mall," Logan further remarked.
Starting an all-Black dance company in the midst of 1970s Dallas was not such an easy task, of course. The founder recalled that simply finding the right home for a troupe was difficult.
"I would say, for me, one of the things at that time was space. Trying to have the space that I would want talented people like these to come in. Jackie will remember we had space, nothing like what we have now," she said as she spoke of actress Jacquelyn Houston McNeal, an original DBDT dancer who also reminisced with Williams on the original theater.
"The first one was probably some cement, a little damp ... that kind of thing. So, 40 years ago, that's what the dancers started out with – and that was never that much of a challenge to them because that was the situation and they rose to that situation."
Being a traditionally trained dancer herself, though, Williams was pained to know what a true dance studio was – one that remained out of reach to her young artists. McNeal, too, considered another challenge the company faced.
"One of my concerns was the dancers leaving us, because we would get dancers in and many of them came from Arts Magnet and they were students. When they would leave, graduate, we would be afraid that they wouldn't come back," she expressed. "So that was one of the big concerns – keeping the dancers."