We must face our addiction to guns
JESSE L. JACKSON SR. | 10/15/2017, 1:05 p.m.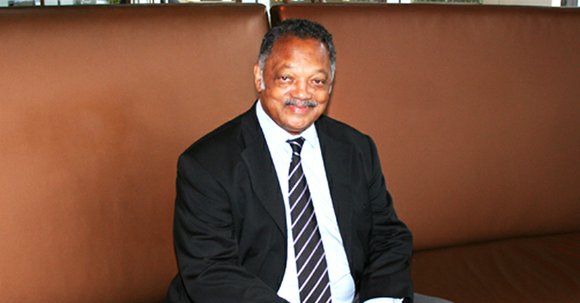 After Las Vegas, we should have a national day of prayer. We need a greater wisdom to break our addiction to guns. We make more guns, sell more guns and buy more guns than any other developed country. We also lose the most lives to gun violence.
We have learned to adjust to this addiction. We accept it. When terrorists attacked the twin towers on 9/11, we did not adjust. We resented the attack and we resisted.
Yet as the toll of domestic terror keeps rising, we simply pray for the victims, shrug our shoulders and move on. The Republican candidate for the Senate in Alabama flashes a gun before a campaign rally and gets a big laugh and loud applause.
If we chose to resist the addiction, we could change. We could teach nonviolence and conflict resolution in schools. We could ban military-style assault weapons. We could allow cities to pass far more restrictive gun control measures than rural areas. We could stop peddling a glorified culture of guns and violence in our movies and television. We could make certain that mental health services were accessible and affordable. We could change the cultural morays to help define and enforce acceptable behavior.
Will this country remain addicted to guns? Will it remain impossible to end the easy access to guns? Nothing will change unless we collectively decide we are not going to adjust to this reality. It is time to resist.
Rev. Jesse L. Jackson Sr. is the founder of the Rainbow PUSH Coalition. He can be reached through http://www.rainbowpush.org.