Diverse United States divided on symbols of patriotism
RUSSELL CONTRERAS and DEEPTI HAJELA | 10/16/2017, 10:04 a.m.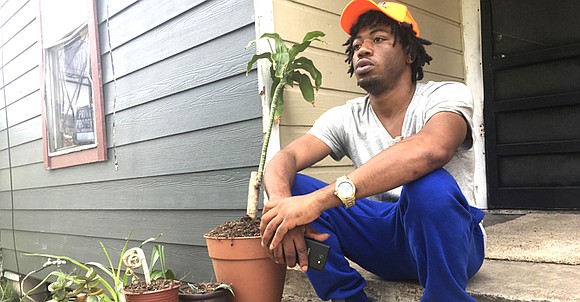 "The response I got is something that a lot of minorities get," said Gu, who is American-born of Chinese and Korean descent.
There have been many examples of diverse patriotic expressions.
Earlier this month, the school board in Las Cruces, New Mexico, announced that the Pledge of Allegiance would be recited in both English and Spanish at all school board meetings since the school district has a number of Spanish-speaking students. Las Cruces is following the lead of New Mexico districts in Albuquerque and Santa Fe, where the pledge has been recited for years in both languages at public meetings.
And last year, a Native American female student at a Lower Lake, California, high school had a grade docked by a teacher when the student refused to stand for the Pledge of Allegiance. The superintendent said the student's free speech rights were violated.
People should think about what it means to be patriotic, said Soya Jung, senior partner at ChangeLab, an Oakland, California-based think tank that studies demographic change in the United States.
"I think the question for everyone, regardless of race, is patriotism in service to who," she said. "Is it just blind acquiescence to the rich and powerful and what they say it is? Or do we, the people, have a say in what patriotism is?"
Associated Press writer Deepti Hajela contributed to this report.