'You are my slave,' White student tells Black student
School encourages parents to 'be creative' in dressing for Civil War Day
JEFF MARTIN | 10/23/2017, 7:38 a.m.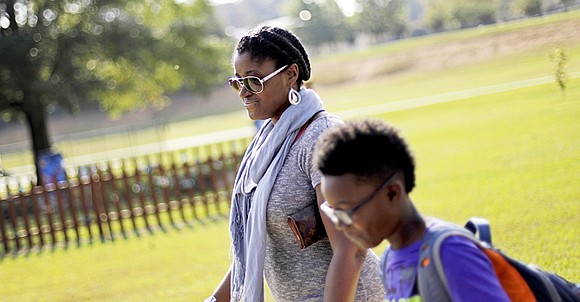 The best way to help students learn about difficult historical events such as the Civil War is to create an environment in which they can talk about them and learn different perspectives, said Andy Mink, a former Virginia teacher and now vice president of education programs at the National Humanities Center, a nonprofit organization that works to strengthen teaching.
"I think the best reason to teach history is to teach empathy," said Mink, who works with schools nationwide on teaching strategies.
"The question we have to ask is whether or not dressing in a particular outfit is really achieving a learning outcome of some kind."
Davis said she doesn't object to learning about the Civil War. "I'm simply saying the way in which you are going about teaching this standard is offensive," she said.
Earlier this month, students in Georgia's largest school system, Gwinnett County, were asked in a class studying the rise of Nazism to come up with ideas for mascots that might have been used as propaganda for the Nazi party. Gwinnett County schools spokeswoman Sloan Roach said it wasn't appropriate, and that the matter was being addressed with the teacher.
"We don't want to do things in our classrooms that would intentionally provide traumatic experiences for young people," said Sandra Schmidt, associate professor of social studies education at Teachers College at Columbia University.
Schmidt said educators have been aware of the possible pitfalls of student role-playing exercises since the late 1960s' "Blue Eyes-Brown Eyes" experiment, in which Iowa teacher Jane Elliott designated blue-eyed students as superior to brown-eyed peers.
"She quickly realized how out of hand it got," Schmidt said.
Davis said she won't back down in her effort to stop the dress-up aspect of the school's Civil War Day. She said she doesn't want other students going through what her son did.
"What they can do is say, 'We're not going to do this anymore,"' Davis said. "It is mind-boggling to me that no one will say that."