A $14 billion drain on America's working poor: overdraft fees
CHARLENE CROWELL | 9/4/2017, 8:29 a.m.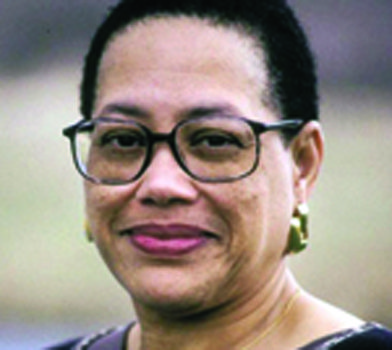 Center for Responsible Lending
A banking fee that averages $35 per transaction collectively costs America's consumers nearly $14 billion each year. A new report from the Consumer Financial Protection Bureau focuses on overdraft fees and provides a profile of those hit hardest. These fees drain from the pockets of people who are already struggling to remain financially afloat.

Swift reactions to CFPB's findings came from civil rights groups working on behalf of both Blacks and Latinos. Together, the NAACP, The Leadership Conference on Civil and Human Rights, UnidosUS, formerly NCLR, and the Center for Responsible Lending urged the CFPB to propose regulations that would protect consumers by reining in abusive overdraft fees.
"Overdraft fees may be explained as a 'convenience,'" said Vanita Gupta, president and CEO of The Leadership Conference on Civil and Human Rights, "But as this study shows, they only make matters worse for the consumers who can afford them the least. … Both improved disclosures and additional policy reforms are necessary if we want more consumers to succeed in the banking system."
Similarly, Hilary Shelton, director of the NAACP Washington Bureau and its senior vice president for Policy and Advocacy added, "Overdraft fees are charged largely to customers who can afford them the least – those Americans who live paycheck to paycheck struggling to make ends meet. These fees are unreasonable and hit vulnerable consumers the hardest, thrusting them into a cycle of debt and driving some from the banking system altogether."
An overdraft occurs when available funds in a consumer's checking account are not enough to cover a purchase, and the bank allows the sale to go through. In return, the institution charges a fee of typically $35 per transaction that is repaid along with any overdrawn amounts from the next deposit into the account. In addition to debit cards and ATM purchases, these fees can also be generated from purchases with electronic bill payments and paper checks.
For consumers with low and no balance cushions in their accounts, the fees can and do add up quickly, often reaching hundreds of dollars for a single negative balance transaction. With direct deductions from the forthcoming deposit, banks are the first in line for repayment, jumping ahead of other expenses. As paychecks become shortchanged, consumers then risk the chance of repeated negative balances in the next monthly billing cycle.

Consumers incurring the highest number of overdraft fees, according to CFPB, have less than $350 as an average end-of-day account balance and have median credit scores of 600 or less. CFPB also found that about 20 percent of consumers with frequent overdrafts do not have a credit score and are considered "credit invisible." Earlier CFPB research found that young consumers, those ages 18-25, are hit hardest by overdraft fees. Among these young consumers, over 10 percent have more than 10 overdrafts per year.
Although banks could easily decline for account transactions that lack sufficient funds for no fee, CFPB's research confirms that the practices of charging overdraft fees are a huge problem. For example, customers who frequently face overdraft fees due to debit card usage pay on average nearly $450 more in fees annually than those who do not.