Black chamber offers State of Black Business update
MIKE McGEE | 9/4/2017, 8:44 a.m.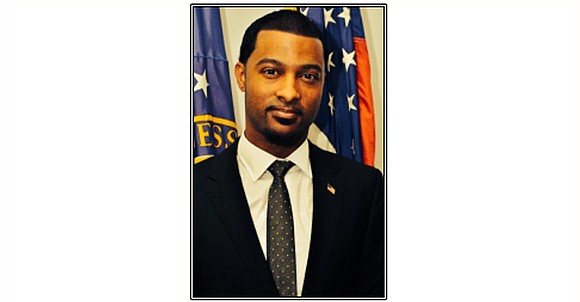 The SBA has a separate process for veterans in need of a business loan that was designed for them in mind as well by way of a local outreach center.
"We were able to get funding from Congress to open up one in the DFW area simply because we've had a large influx of veterans in the North Texas area," Goree revealed. The Region IV Veterans Business Outreach Center can be accessed via the University of Texas at Arlington College of Business or by entering a search on the university's website at http://www.uta.edu.
Goree also made the point that business owners who operated in or hired from a Housing and Urban Development zone, or a "HUB," would get preferential treatment from the SBA, as these jobs would benefit those most in economically depressed areas. Despite the majority of Americans in HUD housing being disproportionately minority, he underscored that the program targeting HUBs promotes fairness because it is needs-based upon economics rather than focused on race or sex.
Goree in fact was able to provide 2016 data that depicted how local banks provided funds to the various demographics of minority-owned businesses. Nationally, the SBA gave out 70,000 loans amounting to around $28 billion. Within the 72 counties of 9 million citizens that Goree's SBA region covers, there are approximately 860,000 small businesses.
In the DFW market, the SBA gave out $1.1 billion in funds. Just within the city limits, 348 loans for small businesses were created, averaging $371,000 each. The speaker estimated the funds created 1,400 jobs and retained more than 3,000 jobs.
Asian-owned business received 468 small business loans in DFW during 2016. Hispanics got 217 loans.
"As you can see, we're struggling. African Americans are struggling when it comes to getting financing from SBA," Goree confessed, presenting more numbers. "We only did 138 last year, out of about 3,000 small businesses in Dallas."
The specialist suspects that, despite the overall promising numbers, so few Black businesses in Dallas were going for these loans solely due to a of lack of awareness.
"Simply because we just don't know about it; we don't know it's out there," he said on the importance of having a good foundation of economic knowledge. Certifications that the SBA offers can make loan acquisition simpler, however, if business owners know what to look out for.
Specifically, 8A certification is for socially and economically disadvantaged small business owners.
"So it's more about the owner. What the owner's … ethnic background is, their social disadvantages and their economic disadvantages," Goree mentioned. "Once you're in this program, you're in it for nine years."
The certification provides access to government contracting opportunities, business development opportunities and sole-source contracts, which can mean up to $4 million for goods and services and $6.5 million for manufacturing.
Further information on 8A certification, veterans assistance, SBA vetting and different programs can be found at http://www.sba.gov.