Planned Parenthood, Black AIDS Institute expand HIV prevention services
PRNewswire-USNewswire | 9/4/2017, 8:13 a.m.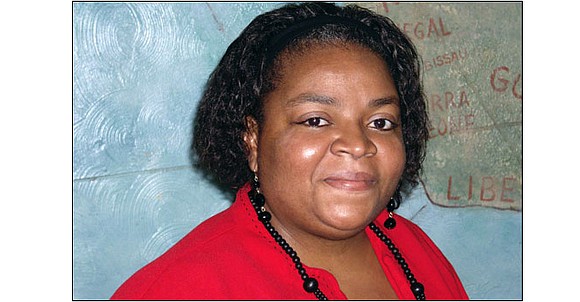 (PRNewswire-USNewswire) – Planned Parenthood will kick off a multi-phase pilot program to build and expand its comprehensive HIV prevention and education efforts. Gilead Sciences Inc, a research-based biopharmaceutical company, awarded a $900,000 grant to support and expand efforts of HIV prevention and education at Planned Parenthood affiliate health centers across the country over the next 18 months. It is the first significant corporate grant of its kind awarded to Planned Parenthood and will focus critical prevention efforts in communities hardest hit by the epidemic.
The grant work will be carried out in partnership with The Black AIDS Institute, the only national HIV/AIDS think tank in the United States focused exclusively on Black people.
"The Black AIDS Institute is proud to partner with Planned Parenthood to expand comprehensive HIV prevention services to Black Women," said Phill Wilson, president and CEO of the Black AIDS Institute. "Given the disproportionate impact HIV is having on Black women and the new tools we have at our disposal, this is the right thing to do at the right time."
The majority of the grant will directly support the efforts of Planned Parenthood affiliates to develop training and resources aimed at delivering a comprehensive program of HIV prevention in health centers across the country. It will also go toward the creation of patient education materials to reach populations most at-risk for HIV, as well as capacity-building sustainable learning modules across affiliates.
"Although this country has made progress toward greater health care equity, disparities in HIV rates remain a serious issue for too many people and too many communities," said Dr. Raegan McDonald-Mosley, chief medical officer at Planned Parenthood Federation of America. "Rates of new HIV cases, along with barriers to treatment and health care access, continue to more greatly impact marginalized communities. With this grant, Planned Parenthood can implement life-saving awareness and care not otherwise funded at this scale. It furthers our mission to provide all people, especially those already facing barriers to accessing quality health care, with comprehensive and cutting-edge HIV prevention methods, including PrEP".
Pre-Exposure Prophylaxis – known as PrEP – is the medical practice of prescribing antiretroviral medication to prevent against HIV infection.
"Scientific innovation has greatly improved our ability to address the HIV epidemic," said Gregg Alton, executive vice president of Corporate and Medical Affairs for Gilead Sciences, Inc. "Alongside that innovation, diverse programs and partnerships are helping to ensure we can reach those most in need of treatment and prevention options. Prevention strategies, including PrEP and other methods, can have a meaningful impact on public health, offering an unparalleled opportunity to avert new infections and reduce long term costs to the healthcare system."
Planned Parenthood provides high-quality, compassionate care in health centers across the country, including nearly 700,000 HIV tests each year. Planned Parenthood health centers are uniquely positioned to deliver HIV prevention services and education to disproportionately impacted communities, including Black women, Latinas, transgender people, young adults of all backgrounds and men who have sex with men, especially people of color.