Chambers receive funding for community assistance
MIKE McGEE | 9/11/2017, 9:43 a.m.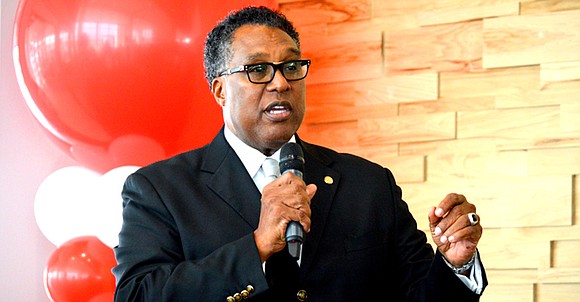 Quiros remarked that his company's commitment to the local population meant getting funds where they were most needed. An island surrounded by an ocean filled with small fish was much better, he said as he continued his analogy, since then, both the island and the ocean could be enjoyed.
"So we're here to sell cars, of course – to get some money, but most importantly, we understand that idea of the island, ok? Part of our job is to get involved with the community. And we must help the community as far as we can." It is a concept that the president's company already acts upon in his home country, he said.
"And here in Dallas, we don't exactly know where to go, so we have decided today we'll have a nice event where we'll make a $30,000 donation to the community. I know we are surrounded by little, small communities, and we don't know exactly just who to help or how to help, but I'm sure for the chambers of commerce in the communities, they will know how to use that money.
"And we will continue to doing it this year, next year, next year, next year, so we can do that. That's part of how we can help Toyota," Quiros announced to applause before passing out the checks and posing for pictures.