Kaepernick's protest, a patriotic tradition
JESSE L. JACKSON SR. | 9/11/2017, 9:31 a.m.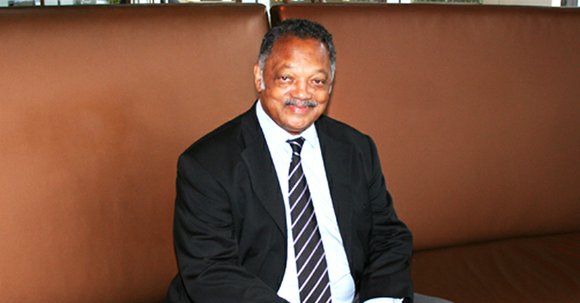 Kaepernick stands in a proud history of African American athletes who have used their prominence to protest racism at home and unjust wars abroad. They have chosen to speak out at the height of their powers and in their prime money-making years. Often they have paid a high price personally, in their careers, their finances, their stature. And yet in the end, their sacrifice helped make this country better.
Muhammad Ali opposed the Vietnam War and was prosecuted for refusing to be inducted into the armed forces, stripped of his title and barred from fighting. He lost some of the best years of his boxing life, but his protest helped build the antiwar movement that eventually brought that tragic and misbegotten war to an end.
Curt Flood, an all-star centerfielder for the St. Louis Cardinals, refused to be bought and sold "like a slave." His protest and litigation cost him much of his career, but it broke open the owners' control of players, opened the way to free agency and transformed baseball.
Jackie Robinson broke open the racial barrier in baseball. He endured seasons of racial insult on and off the field. His remarkable skill and character transformed baseball and helped spur the Civil Rights Movement. He joined Dr. King in the demonstrations for civil rights. In his autobiography I Never Had It Made, published just before his death, he related his own feelings about the national anthem as it played at the beginning of his first World Series game:
"There I was, the Black grandson of a slave, the son of a Black sharecropper … a symbolic hero to my people. … The band struck up the National Anthem. The flag billowed in the wind. It should have been a glorious moment for me as the stirring words of the National Anthem poured from the stands. Perhaps, it was, but then again….
"As I write this 20 years later, I cannot stand and sing the anthem. I cannot salute the flag; I know that I am a Black man in a White world. In 1972, in 1947, at my birth in 1919, I know that I never had it made."
Kaepernick stands in a proud tradition. For choosing to speak out, he has been shut out. The collusion of the owners not only violates antitrust laws; it tramples basic constitutional protections. The NFL owners should be called to account, not Kaepernick.
Rev. Jesse L. Jackson Sr. is the founder of the Rainbow PUSH Coalition. He can be reached through http://www.rainbowpush.org.