Tubman on the Twenty?
Treasury secretary avoids discussing changes to the $20 bill
MARTIN CRUTSINGER | 9/11/2017, 9:38 a.m.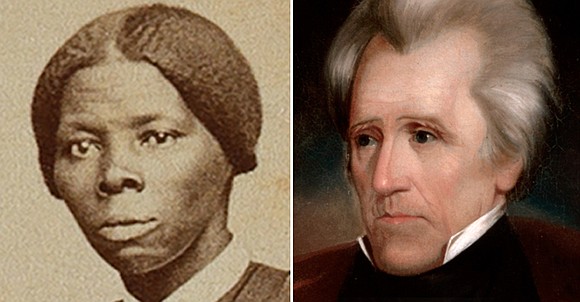 Mnuchin would not say whether Trump's goal of reducing the top corporate tax rate to 15 percent from the current 35 percent would remain in the finished administration proposal, or whether it might be changed to a less ambitious cut to 20 or 25 percent.
"We'll go through with the (congressional) committees and see where we end up," Mnuchin said.
In a wide-ranging interview, Mnuchin also:
• Said the original goal of getting Congress to pass comprehensive tax reform by August "got delayed a bit," but he stressed that the administration was still on track to have a measure signed into law by the end of this year.
• Expressed confidence that Congress will pass legislation needed to raise the government's borrowing limit this fall and avoid a catastrophic default on the nation's debt. Mnuchin has authority to use a range of bookkeeping maneuvers to avoid breaching the limit through Sept. 29, although private analysts believe the actual deadline for Congress increasing the current $19.8 trillion limit will be in mid-October.
• Stated that the administration has a good working relationship with Federal Reserve Chair Janet Yellen. He refused to say how many candidates, other than Yellen, President Donald Trump is considering for the Fed job when Yellen's current term expires in February. Trump said in an interview last month that Yellen, Gary Cohn, head of Trump's National Economic Council, and "two or three" other contenders were in the mix.
Yellen used a high-profile speech last Friday at a central bank conference in Jackson Hole, Wyoming, to defend the Dodd-Frank bank regulatory overhaul passed in 2010. She described it as a successful effort to make the financial system stronger following the 2008 financial crisis. Trump has called the measure a "disaster" and he and GOP lawmakers would like to rewrite it extensively to reduce regulatory burden on banks.
Asked if this was an area of conflict between Yellen and the administration, Mnuchin said, "I had breakfast with Fed Chair Yellen this morning. ... we have a very constructive dialogue on a lot of issues including regulation."
Mnuchin said "ultimately the president will make a decision later in the year" on who he will nominate for a new term as Fed chair.
Associated Press White House reporter Catherine Lucey contributed to this report.