Equifax breach exposes 143 million people to identity theft
MICHAEL LIEDTKE | 9/13/2017, 7:46 p.m.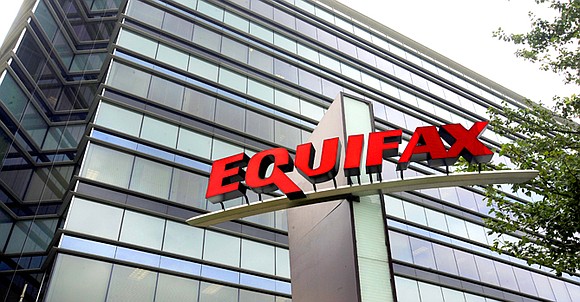 Equifax's stock dropped 13 percent to $124.10 in extended trading after its announcement of the breach.
Three Equifax executives insulated themselves from that downturn by selling shares worth a combined $1.8 million just a few days after the company discovered it had been hacked, according to documents filed with securities regulators.
The sales, executed on Aug. 1 and Aug. 2, were made by: John Gamble, Equifax's chief financial officer; Rodolfo Ploder, Equifax's president of workforce solutions; and Joseph Loughran, Equifax's president of U.S. information solutions. Bloomberg News first reported the divestitures.
The potential aftershocks of the Equifax breach should make it clear that Social Security numbers are becoming an unreliable way to verify a person's identity, Nathaniel Gleicher, the former director of cybersecurity policy in the White House during the Obama administration, said in an email statement.
"This breach might just have put the nail in the coffin of the idea that we can use personal identifiers like Social Security numbers as security factors,'' wrote Gleicher, who now oversees cybersecurity strategy for computer security firm Illumio.
In addition to the personal information stolen in its breach, Equifax said the credit card numbers for about 209,000 U.S. consumers were also taken, as were "certain dispute documents'' containing personal information for approximately 182,000 U.S. individuals.
Equifax warned that hackers also may have some "limited personal information'' about British and Canadian residents. The company doesn't believe that consumers from any other countries were affected.