Education cuts ties to Consumer Financial Protection Bureau – Senators seek answers about new departmental appointee
CHARLENE CROWELL | 9/18/2017, 8:18 a.m.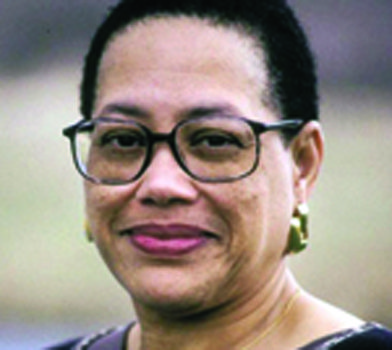 Center for Responsible Lending
A recent letter from the U.S. Department of Education to the Consumer Financial Protection Bureau, along with a controversial appointment, have together triggered reactions that do not bode well for the 44 million consumers who together share $1.4 trillion in borrowed student debt. Debt levels in 2017 are more than double what they were in 2008.
On Aug. 31, two DOE officials, Kathleen Smith, the Department's acting assistant secretary of Postsecondary Education, and Dr. A. Wayne Johnson, chief operating officer, gave Richard Cordray, CFPB director, a 30-day notice that it was ending two agreements that formalized how the two agencies worked collaboratively on federal student loans. In policy wonk language, a "Memorandum of Understanding" sets forth cooperative and collaborative working relationships.
Two MOUs provided the formal framework for Education and CFPB and dated back to October 2011 and January 2014. The first MOU detailed how DOE would share information with CFPB. The second detailed how the two agencies would cooperate on supervisory oversight, the process that has led to multiple million-dollar settlements for fraud and other legal violations.
With the MOUs in place, bad actors, including both for-profit colleges and loan servicers, have been found to violate federal laws, particularly in deceiving consumers. For example, Corinthian Colleges, ITT Tech, DeVry University and Navient, the nation's largest student loan servicer, have all faced enforcement actions, with student loan borrowers receiving restitution and/or debt forgiveness for those actions resolved to date.
Even for CFPB, the Education letter was a surprise.
"We have not previously heard any concerns as we have worked together to make sure that all student loan borrowers are treated fairly, with respect and dignity," said David Mayorga, a CFPB spokesman, in a statement. "The Consumer Bureau has statutory responsibilities to protect student loan borrowers – like all consumers – from practices that violate the laws we enforce and would like to continue to work with the Education Department toward our shared goals."
Reactions from consumer advocates posed questions as to why DOE would cut its ties to CFPB.
"Secretary DeVos' decision to sever this important partnership is part of a pattern of decisions that ignores the interests of struggling students and moves the Department of Education further away from improving federal higher education loan programs and servicing," said Whitney Barkley-Denney, a policy counsel with the Center for Responsible Lending who specializes in student loans. "It also deliberately undermines the CFPB from fulfilling its mission of protecting consumers."
"Education is now trying to stop the CFPB from handling loan-related complaints, but Education's failures are what led Congress to give the CFPB authority to help students," said Persus Yu, director of the National Consumer Law Center's Student Loan Borrower Project, in a related article published by The Consumerist. "DeVos is prioritizing the interests of predatory for-profit schools, debt collectors, and troubled student loan services over the interests of student loan borrowers."
Yu may be on to something. Despite broad consumer support for CFPB and its $11.9 billion in consumer victories, Education officials described CFPB in its letter as "an overreaching and unaccountable agency". The letter's last paragraph provides perhaps the real concern that DOE has.