Men used as slaves, abused seek compensation
BlackNews.com | 9/18/2017, 11:08 a.m.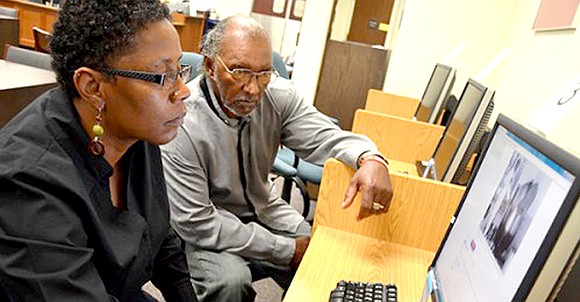 Harrell interviewed Robert Straley, a 70-year-old White male who was sent to the reform school in 1963 at the age of 13 and released in 1964. Straley said that he worked in the hospital as a hospital boy. He said he considers himself lucky to get the job considering he wasn't working in the sun doing all labor work with concrete, brick and mortar work, and carpentry.
"I helped the doctor with take stool and urine samples, the nurse would give me the needle over the counter and I would give the White boys shots," Straley said. "The Black boys did the most of the farm work."
Most of the White boys had access to hospital jobs, carpentry, auto repair, paint shops and electronics work.
Harrell hopes that Sen. Darryl Rouson, D-St. Petersburg, and Rep. Tracy Davis, D-Jacksonville, will review the records that indicate the amount of money that was made off the sweat and labor of the boys. During the operation of the reform school, millions of dollars were made from the livestock that the boys raised and slaughtered, sugar cane cut and process to make cane syrup, timber they cut and processed into lumber and agriculture they planted and harvested.
Harrell plans to write a letter to Rouson and Davis asking them to review the annual financial records of the produce, livestock, timber, poultry and dairy of the school before any compensation agreement is made.
Rouson is set to sponsor a bill to give money to more than 400 Black and White men, now seniors, who said they were beaten and sexually abused. Several Black men had stated that were used as modern-day slaves at the infamous Dozier school for boys. Davis will be the House sponsor.
"All annual financial reports and statements should be analyzed and taken into consideration before a settlement decision can be reached," Harrell said.