Texans remain resilient in wake of Harvey
EDDIE BERNICE JOHNSON | 9/18/2017, 8:22 a.m.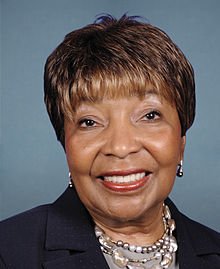 As a member of Congress, I want to hear from you as well. The Texas delegation stands together in unity as we recover from this natural disaster. As a native Texan and the most senior Texan on the House Committee on Transportation & Infrastructure, I am a resource to not only my direct constituents but anyone seeking help here in Texas and across the United States.
Our next fight may very well happen in Washington. As FEMA continues to provide assistance, the agency's Disaster Relief Fund is reportedly down to its last $1 billion in funding, and it will be up to Congress to supplement those funds, not only in response to Hurricane Harvey but also address the impending Hurricane Irma. How Congress handles this next obstacle will be a true test for the legislative branch as to whether or not Republicans and Democrats can put aside their differences and come to the aid at the American people when it is needed most. I, for one, know that I will be supporting a supplemental funding measure so that we can ensure the American people have the tools and resources to respond to this devastating event.
U.S. Representative Eddie Bernice Johnson is the ranking member of the House Committee on Science, Space, and Technology and the highest-ranking Texan on the House Committee on Transportation & Infrastructure. She represents the 30th Congressional District of Texas.