Black leaders push Black Wealth 2020 movement
HAZEL TRICE EDNEY | 9/24/2017, 2:47 p.m.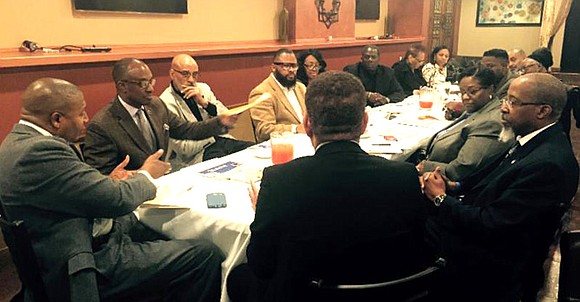 "It's a very tall order because we lost so much Black wealth in a 10-year-period. In the period since the recession, we've lost almost 10 percent of our homeownership and it's difficult to rebuild it and renew it because Black people are also – like many Americans – suffering from income inequality, earnings suppression, and wage stagnation," Morial said.
The success of Black Wealth 2020 is contingent upon it remaining consistent, expanding and strategizing, said New York Sen. James Sanders Jr., who was so impressed by the organization's goals that he has established what he calls a chapter of Black Wealth 2020 in South East Queens, New York.
"We consider ourselves a chapter of this amazing movement which is led by the people in DC. Now, having said that, we do hold the right to local creativity," Sanders said. "The local group knows its community best and there will be no cookie cutter model that is right at all times for all people. There has to be local initiative, local ingenuity to achieve our purposes.
"Black Wealth 2020 right now is a movement. It's an idea whose time has come. And people all over the U. S. are coming to this independently with varying degrees of success of course. With that, we need to institutionalize. We need to figure out what is the best approach and how do we go about this approach."
In New York, Sanders has pulled together a group of local people who meet bi-weekly and envision, discuss and strategize on how they will economically impact the southeast section of Queens. The meetings are private, he said, mostly so that they will remain focused.
"We have created three or four different committees – housing, banking, business and a marketing committee for the timing and strategy to get our message out," he described. "We have not spent much time going before the wider public as we are working out some of the finer points. We've been in this situation for 400 years. We can wait just a little longer."
Like the D.C. model, first, they are studying and gathering information, Sanders said. Then they will decide how to go about impacting the economic lives of the people in that area of New York. He said, viewing themselves as a "test case", realistic change will be the key evidence of success.
"In politics we do well what I call impression sessions where we announce some major victory that really isn't and, you know, we get the accolades and people believe that something is happening ... But this is too serious an issue – the issue of our survival – is far too serious for impression sessions," Sanders said.
Simultaneously, back in D.C., the shared leadership team of Black Wealth 2020 continues to meet monthly. Attracting others with like minds, the group acts as a catalyst for economic growth.
In addition to Morial and Sanders, among those who have met with the D.C.-based group are Jim Coleman, president/CEO of Prince George's County's Economic Development Corporation; Robert Greene, president/CEO of the National Association of Investment Companies, which represents diverse-owned private equity firms and hedge funds; and Andy Ingraham, President/CEO, National Association of Black Hotel Owners, Operators and Developers.