Blacks largely left out of high-paying jobs
BOB SALSBERG and ANGELIKI KASTANIS | 4/9/2018, 11:52 a.m.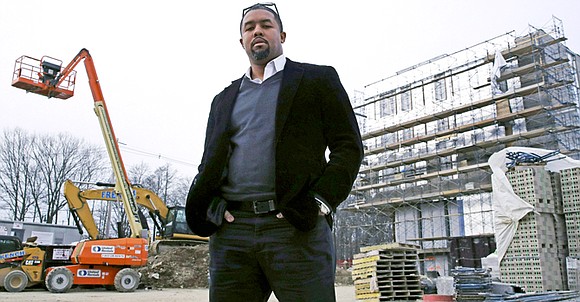 He said "structural discrimination" is the overarching cause of disproportionate race representation in high-paying fields. Landsmark and others say gains are elusive for myriad reasons: Substandard schools in low-income neighborhoods. White-dominated office cliques. Boardrooms that prefer familiarity to diversity. Discriminatory hiring practices. Companies that claim a lack of qualified candidates but have no programs to train minority talent.
Some also say investors are more likely to support White startups. When Rica Elysee – a lifelong Boston resident who grew up in predominantly Black neighborhoods – brought her idea of an online platform linking beauty professionals with customers for in-home appointments to investors, she was shunned, she said.
"They said I didn't belong in the program that they couldn't identify with it because they weren't Black," said Elysee, 32, who initially marketed BeautyLynk to Black women like herself. "I remember crying pretty harshly. They couldn't relate to what I was doing."
Some even advised her to move out of Boston, which had a booming innovation economy but was "not encouraging minorities in the tech space," she said. Three years later, Elysee said BeautyLynk is slowly growing but still needs capital.
Most American metro areas are like Boston, with AP's analysis showing that racial disparities in employment are indifferent to geography and politics. California's Silicon Valley struggles to achieve diversity in computer fields. In Seattle, home to Amazon, Whites outnumber Blacks nearly 28-to-1 in computer- and math-related fields. Financial powerhouse New York has a 3-to-1 ratio of White-to-Black workers in all occupations, but nearly 6-to-1 in business and finance. Hollywood shows inequality in entertainment, with almost nine Whites for every Black worker.
In Atlanta, King's hometown, the proportional representation of Black-to-White workers is close to even in many fields. Many reasons are cited. Atlanta has historically Black colleges and universities such as King's alma mater, Morehouse; the first Black mayor, Maynard Jackson, pressed for policies helping Black professionals after his 1973 election; and events like the 1996 Olympics opened doors for entrepreneurs of all races.
Atlanta is an exception. For nearly all of the past half-century, Black unemployment nationally has hovered at about twice that of Whites.
President Donald Trump touted on Twitter that December's 6.8 percent unemployment rate for Blacks was the lowest in 45 years – a number critics said he ignores a greater reality. For example, in an economy that increasingly demands advanced degrees, Department of Education data shows that Black representation among graduates in science, tech, engineering and mathematics peaked at 9.9 percent in 2010 and has been slowly declining.
In Boston, Democratic Mayor Marty Walsh said in a recent speech that the city is addressing the issue and is committed to placing 20,000 low-income residents in "good-paying jobs" by 2022.
Landsmark said stronger role models may be a solution. As Boston Architectural College's president, he mentored Garland. They discussed race issues in the professional world – as when Garland, trying to land jobs in his neighborhood, realized many people who looked like him were unfamiliar with the very concept of architecture. He once had to explain to a homeowner who wanted his roof reframed: "I'm not a builder, I'm an architect."
Today, Garland speaks at high schools and works at the DREAM Collaborative, which focuses on projects in low-income neighborhoods.
"I know the barriers exist in other folks' minds, and I have to disprove that," he said. "I keep myself focused on the issues."
Jeff Martin/Associated Press contributed from Atlanta.