Southwest Center Mall turns to city officials for help
DENISHA McKNIGHT | 4/9/2018, 11:38 a.m.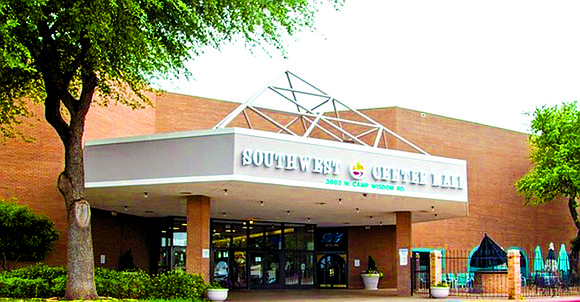 The Dallas Examiner
Southwest Center Mall, formerly known as Redbird Mall, has called for help from Dallas city officials as plans for an outdoor multipurpose shopping area become solidified.
After a series of ownership changes, local businessman Peter Brodsky took on the task to transform the Southern Dallas mall from a struggling retail chain to a thriving business September 2015.
Over the past two years, Brodsky has broken ground by launching the construction of Starbucks coffee shop, which will open in June, as he irons out further plans for the mall revitalization project.
"We've learned from experience what we think will come earlier and what would come later and then we finalized our design so that we can be much more specific with potential tenants about which part of the site will be dedicated to what activities," he said.
As time progressed, Brodsky has remained firm on turning Southwest Center Mall into a mix use development that will have indoor and outdoor retail spaces.
"Indoor malls are dying all over the country," he stated. "The business model doesn't work anymore and you're finding today that people really prefer more of a lifestyle center or a mix use development where they can live, work and play."
The goal outline is for the mall first floor and its Macy's area to remain an indoor shopping area with the second floor being a business area filled with office spaces and the rest being outdoors.
The mall owner also has a clearer vision of the exact elements that would be in place at the retail site.
"I think at the time we were still trying to actively pursue a grocery store and while we still do have plans long-term for a grocery store, we've come to the conclusion after a lot of conversation that grocery [stores] would probably not be among the first things to come to site," Brodsky expounded. "So, we shifted our focus not permanently away from grocery but [making it] phase two. There's also a big opportunity for some high quality medical clinics or even out post of major hospitals at the site."
The site will also include a park and a walking trail.
As supply and demand begins to intensify, there's a concern about these essential placements becoming a burden on the surrounding low-to-middle class income community.
"We understand there's two sides of the same coin," he expressed. "On one side there is a demand in the community for these higher quality amenities. We definitely want to satisfy that demand and serve the part of the population that lives in the area or goes to church in the area but doesn't shop [here] because what they want can't be found near by.The other side of that same coin is that there is a fear of gentrification. We do intend to have a variety of different price points available at the mall."
Brodsky's intentions are plainly conveyed as finding a way to create a mall where "everybody can come to get something for them." However, the process isn't so simple.