Southwest Center Mall turns to city officials for help
DENISHA McKNIGHT | 4/9/2018, 11:38 a.m.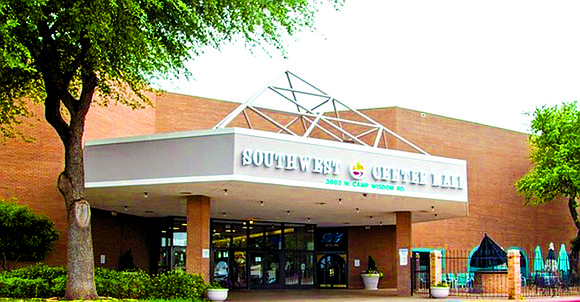 "The primary obstacle that I found with this redevelopment is perception," he revealed. "There are a lot of perceptions that people have about Redbird and what occurs at the actual site of the mall, what occurs in the community, and what kind of community it is. You say Redbird to a retailer and they think back to the 90s when there was crime going on in the parking lot."
Further funding issues become a problem as investors are reluctant to jump head first into the project.
To combat this issue, Brodsky filled out an application to Dallas' Office of Economic Development to receive incentive funding to close current financial gaps and help with rent cost.
"Our argument to the city is, if you believe that the economics are viable and that this development will be successful then you need to help us bridge that gap," he explained. "That's what the city does. They did it in Bishop Arts, in Uptown [Dallas] and in Downtown Dallas."
The application is a start but it is a small step on a long journey to completing the mall's mission.
"In order to achieve funding from the city, you have to get signed off by every level of staff," he said as he detailed the extensive process. "It goes up the chain to the city manager … he would have to recommend it to the economic development committee of the City Council to be approved. Then it would be brought to the [Council] for vote."
The entrepreneur discussed that he received $2.4 million from the city in the past for additional land purchase. If the application is approved by the city, the funding will go toward kicking off the new renovations.
As the partnership remains pending, no major developments are in the works aside from parking lot repaving and renovations to the Suit & Shoe Warehouse, adjacent to the new Starbucks.
Reconstruction reached a halt, but Brodsky encourages local residents to continue to patronize the mall especially at the plaza's top stores: Footlocker, Kids Footlocker, Footaction and Champs.
"The best way to prove to retailers that there's money in the community and they should come with their high quality stores is to show the results of the mall," he proposed.
Patience is the recurring keyword for the shopping center but the possibility of resurrection may soon become reality.
"We're at a real moment of opportunity in the community with this mall," Brodsky proclaimed. "This is an opportunity for us to prove once and for all that all of the negative baggage about how this community can't afford this or that. Whatever excuses have been given in the past for why there aren't these quality amenities, we have an opportunity to disprove that."