What a difference a director makes at CFPB
CHARLENE CROWELL | 4/9/2018, 11:11 a.m.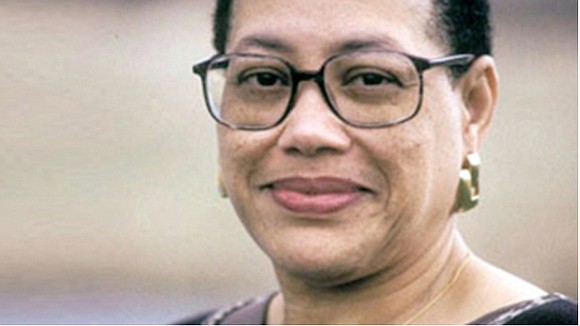 Center for Responsible Lending
In 1959, the late Dinah Washington (1924-1963) won a Grammy Award for her R&B hit song, What a Difference a Day Makes. The song tells the story of how a blossoming romance dramatically changed life – for the better. Its last lyrics conclude, "The difference is you."
When I consider the steady stream of changes at the Consumer Financial Protection Bureau, I would alter those lyrics to "What a difference a director makes."
Mick Mulvaney, the illegally appointed acting director of the CFPB has indeed radically changed the Bureau. Central to these changes is his perspective that there is no need for the CFPB to carry out its mission to serve as the consumers' financial cop on the beat – defending and protecting against deceptive, unfair and illegal practices in the financial marketplace.
For six years, America's consumers had a Bureau that won significant victories in the name of financial justice. CFPB was so effective that 29 million consumers received nearly $12 billion. In the aftermath of the housing crisis that devolved into a deep recession, a federal law assigned authority to accept complaints, investigate and when warranted, take enforcement actions against bad financial actors. Rules affecting financial transactions as large as mortgages and as small as payday loans were finalized after extensive public hearings where lenders and borrowers alike were afforded the opportunity to share their respective views before any decisions were reached.
The bottom line for CFPB was to act on the law's requirement to implement financial rules of the road to protect both consumers and lenders. Additionally, CFPB was to seek restitution for the victims of predatory and illegal practices.
Now as CFPB's acting director, Mulvaney has systematically implemented a series of changes that so far have weakened the Bureau's mission statement and taken steps to handicap the Bureau's Office of Fair Lending that is charged with countering financial discrimination. He has also begun steps to rewrite the long-awaited payday-lending rule that requires lenders to ensure that borrowers can afford to repay these small-dollar loans that come with big costs.
Even worse: he's not yet done with rolling back consumer protections, particularly when it comes to payday and other small dollar loans. A series of CFPB investigations conducted before Mulvaney's appointment are now in jeopardy. Instead of holding businesses accountable for debt trap loans and harassing debt collection practices, Mulvaney has reportedly dropped an investigation against National Credit Adjustors and may do the same with respect to Cash Express LLC, Security Finance and Triton Management Group. If allowed to proceed, these investigations could together return an estimated $60 million to harmed consumers.
It's almost as if CFPB now stands for Companies' Financial Protection Bureau. Companies are being asked to advise Mulvaney of what they think financial regulation should look like. Instead of investigations and enforcements, Mulvaney wants to emphasize information and education while predatory lenders pick the pockets of unsuspecting consumers.
"The CFPB is supposed to create a level playing field for consumers," said Joanna Pearl, a former enforcement attorney in a recent article by Reuters. "I'm not sure Mulvaney sees it like that."