What a difference a director makes at CFPB
CHARLENE CROWELL | 4/9/2018, 11:11 a.m.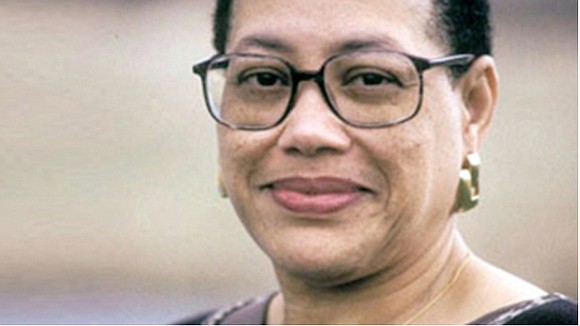 Some Members of Congress are even joining Mulvaney in trying to turn CFPB into a toothless tiger.
On March 22, South Carolina Senator Lindsay Graham introduced a resolution that would deny consumers the protections in CFPB's payday rule that has yet to take effect. Graham's actions follow a similar resolution offered in the House of Representatives. Should both chambers vote down the payday rule on a simple majority vote, 300 percent interest lenders would emerge as winners and consumers as losers.
"The consumer bureau's rule would help free people from this suffocating debt trap, and its efforts are supported by people across this country including veterans' groups, faith leaders, civil rights organizations, consumer advocates and many more," said Scott Astrada, the Center for Responsible Lending's Federal Advocacy Director.
A day later, March 23, Kansas Senator Jerry Moran introduced another resolution that would put an end to CFPB's auto lending guidance aimed at preventing racial discrimination. Fifteen Senate colleagues joined Moran as co-sponsors.
Auto finance has been an area of consumer lending that has led to more than $218 million in fines and restitution through multiple and joint enforcement actions taken by the Department of Justice and the CFPB. In a series of cases from 2011-2017, consumers of color – Asian, Black, Latino and Pacific Islanders – were all found to be charged higher interest and/or markups than were similarly situated White borrowers.
Corporations involved in these settlements included: Ally Bank, Honda Finance Corporation, Toyota Motor Credit and Santander, a firm specializing in subprime auto loans.
Nationwide, auto loans represent the third highest category of consumer debt. And as a recent report by the National Fair Housing Alliance found, the color of your skin has a lot to do with how much debt is incurred.
Discrimination in Auto Lending, the NFHA report, found that despite federal laws banning credit discrimination by race or ethnicity, race remains a key factor in the cost of financing auto loans.
According to the report, "This discrimination has undoubtedly played a part in creating the racial and ethnic wealth gaps and credit access disparities that exist in the U.S. today, and it will ensure that they persist if allowed to continue unchecked."
"Years of data make clear that racially discriminatory treatment of consumers is a significant problem in the auto lending industry," said Rebecca Borne, a CRL Senior Policy Counsel. "The CFPB has found discriminatory pricing in the auto financing market and should have the ability to use the full range of its regulatory tools and authority to address it."
If these developments make people feel like they must become involved, there are multiple ways to productively oppose these developments:
Federal lawmakers are currently on recess. During such times, many schedule district forums. If a town hall or public meeting is held in your area, attend and let your representatives know how you feel.
Whether as individuals or as local organizations, call and and/or write both Senators and Members of Congress to directly advise opposition to these actions;
While the CFPB is asking for public input on a series of topics and concerns, weigh in with your perspective of what financial protection should be pursued by the Bureau. A list of the specific requests with links to its due date and how to respond are available on CFPB's web.
The framers of our Constitution made our country a participatory democracy. If you or your family, neighbors or colleagues believe that government should serve the people instead of companies, register your concerns with those entrusted to represent and lead.
Charlene Crowell is the communications deputy director with the Center for Responsible Lending. She can be reached at charlene.crowell@responsiblelending.org.