Around the State
The Dallas Examiner | 4/16/2018, 2:59 p.m.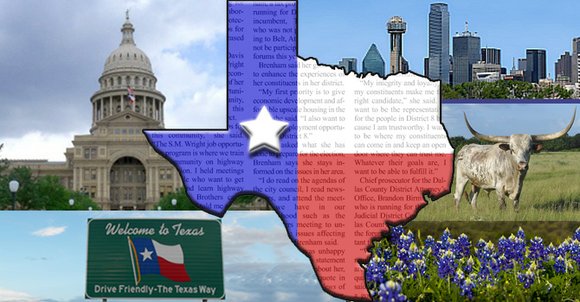 The Dallas Examiner
RICHMOND
(AP) – Hundreds of residents in Fort Bend County have sued an engineering company alleging that it was negligent in the design of a storm water management system for a community that flooded during Hurricane Harvey.
The lawsuit was filed recently against Costello Inc. for work the engineering firm did for a Levee Improvement District created more than a decade ago.
The district was designed to protect the Riverstone development from flooding by the Brazos River, but roughly a third of the 1,760 homes in the district flooded in the aftermath of Harvey.
The Houston Chronicle reported that the firm was founded by former Houston City Councilman Steve Costello, who now serves as Mayor Sylvester Turner's flood czar. The engineering firm did not respond to interview requests and Costello declined comment. He divested from the firm in 2015.
DALLAS

The City of Dallas Fair Housing will host a Fair Housing Partners Forum for local homeowners to discuss affordable housing and fair housing issues, April 12 from 9 a.m. – 3:30 p.m. at the Hall of State Building at Fair Park, located at 3939 Grand Ave.
Experts in housing and fair housing enforcement will participate in panel discussions and present information on critical issues impacting housing. Lunch will be provided.
To RSVP, call 214-670-5689 or email bronson.inyabri@dallascityhall.com.
DALLAS
Bits & Bites 2018, presented by El Centro's Food and Hospitality Institute, will offer bites and wine pairings by more than 30 top chefs on April 15 from 5 p.m. to 8 p.m. at the Dallas Arboretum and Botanical Garden's new food and sustainability-focused event space, A Tasteful Place, located at 8525 Garland Road.
Tickets are available at https://www.elcentrocollege.edu. For more information, call 214-515-6615 or email info@dallasarboretum.org.
DALLAS

The American Red Cross will hold several blood donation opportunities in April throughout the Metroplex during National Volunteer Month.
Donors must make an appointment by downloading the free Red Cross Blood Donor app, visiting http://www.redcrossblood.org or calling 1-800-733-2767. All blood types are encouraged to participate.
A blood donor card, driver's license, or two other forms of identification must be presented at check-in. Participants must be at least 17 years old or older, weigh at least 110 lbs., and in generally good health to be eligible to donate blood.
Upcoming blood drives:
DALLAS COUNTY
Dallas
• April 16 from 11 a.m. to 5 p.m., American Red Cross Dallas Chapter, 4800 Harry Hines Blvd.
• April 22 from 8 a.m. to 2 p.m., Saint Michael and All Angels Episcopal Church, 8011 Douglas Ave.
• April 24 from 7 a.m. to 5 p.m., Baylor University Medical Center, 3500 Gaston Ave., Roberts Building 17th floor
• April 25 from 9:15 a.m. to 3:15 p.m., Lake Highlands High School, 9449 Church Road
DeSoto
• April 26 from 8 a.m. to 2 p.m., Desoto High School, 600 Eagle Drive
Garland
• April 17 from 9:15 a.m. to 3:15 p.m., International Leadership of Texas High School, 4413 N. Shiloh Road
• April 28 from 12 p.m. to 6 p.m., Bass Pro Shop, 5001 Bass Pro Drive