Anatomy of a queen, part II: A crisis in the palace
DENISHA McKNIGHT | 4/29/2018, 11:51 p.m.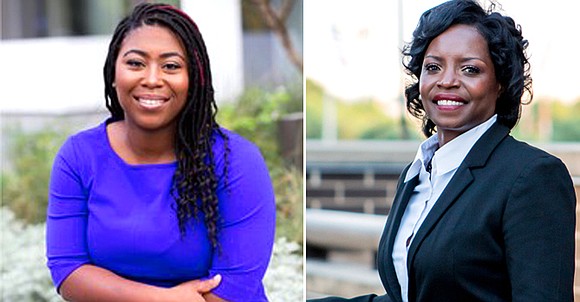 The Dallas Examiner
As of recent, women have been magnified through an international lens with current media topics such as the #MeToo Movement and Hollywood sexual assault trials. The increased attention brings necessary awareness but also generates scrutiny, especially for minority women.
During the Queenish Women Empowerment Expo, March 24, issues that directly affect Black women were discussed in hopes of offering solution to an ongoing epidemic – as young girls, Black women experience various forms of abuse such as physical, psychological and sexual abuse at an early age.
A 2017 Georgetown University study showed that Black girls ages 5 to 14 are seen as less innocent, sexualized and overly aggressive by adults. The stereotypes are detrimental in assuring the erasing of African American girls' childhoods, which is a story that licensed counselor and expo speaker Dr. Tiffany Young knows very well.
At age 11, Young was sexually assaulted, which lead her down the path of Valium addiction, alcoholism, mental health issues and attempted suicides as a young adult.
"Statistics say that 300,000 men and women will be raped or sexual assaulted in their lifetime. I'm one of those 300,000," she stated.
Black women are not only subject of hypersexualization, but also victims of domestic violence. Bureau of Justice reported that Black women are four times more likely than White women to be killed as a result of domestic violence.
"Just like a heart attack, which is a silent killer, I call its twin brother domestic violence because it kills, destroy families and it's a black dot that once you get involved it is so hard to get out," said Remeko Edwards, candidate for Dallas County Criminal Court No. 7 and domestic violence survivor.
Edwards lived a life many survivors could relate to as a pregnant young and in love female who moved to El Paso to pursue college with her boyfriend. Away from family and friends, what appeared to be a fairytale turned out to be a nightmare.
"It was at a period in my life when I was just trying to make it," she said." I did not known what it was like to be controlled, because I remember always having love from family and friends."
The increased stress lead to Edwards pulling back from school. And while brandishing a black eye received from her partner, her labor had to be induced due to high blood pressure.
"I remember when they wheeled me downstairs and I finally saw my father and he fell to his knees after seeing me pregnant with a black eye," she depicted. "It was at that point of my life I realized how important I was to myself and that I had to love myself. I had to make a decision and I did."
What brought these women out of the shadows as survivors, were three main components: support, self-love and resilience.
In order to tap into these elements, Young advised that survivors should become aware of their problem and how they got to that point.