School Choice: Dallas ISD's Transformation and Innovation Schools
MIKE MCGEE | 4/29/2018, 11:53 p.m.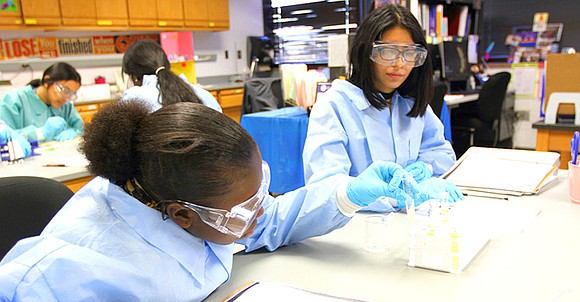 The Dallas Examiner
Over the last several years, the desire for parents to have more education opportunities for their children has steadily grown within the Dallas Independent School District, even considering the accumulation of traditional schools, magnate schools and charter schools within the same area.
Most recently, requests for school choice – parents or guardians opting where their children will be educated – have been a trending topic at the ballot box. The debate over school choice and input from a 2014 community survey by the district ultimately led to the creation of Transformation and Innovation Schools – also referred to as Choice Schools.
The Dallas ISD reports that such schools are meant to be a "best fit" opportunity for students, stating "Transformation Schools offer specialized academic programming, similar to magnet schools but do not have any academic entry requirements. They are created as brand-new schools that showcase a single, school-wide 'anchor model' around which all teaching and learning happens," such as a science, technology, engineering and math or Montessori framework.
Transformation schools are open to all students and have no attendance boundaries; families who apply are selected by "a blind, randomized lottery."
Angie Gaylord, acting deputy chief for the Office of Transformation and Innovation provided recent student application data that showed: one of its schools, Ignite Middle School, has 200 open seats but got 671 student applications; another school, Solar Prep for Girls, has 88 open seats yet received 271 applications. These examples highlight a sizable demand for such campuses.
Currently, schools accepting applications for the 2018-2019 school year are Montessori Academy at Onesimo Hernandez Elementary, Personalized Preparatory at Sam Houston Elementary and Solar Preparatory for Boys. Transportation is provided within Dallas ISD boundaries.
"It's also unique in that, for many of these schools, we have this socio-economic immigration where we have a 50-50 split," remarked Superintendent Michael Hinojosa as he indicated that transformation schools are also able to bridge barriers that the district has traditionally had difficulty challenging.
It is something District 4 Trustee Jamie Resendez, a Dallas ISD graduate, has also seen.
"When students from lower income households go to school with students from middle class or upper class students, they actually have better student achievement outcomes, and the kids from middle to upper class families, they don't lose anything in terms of their academic achievement."
A request to speak with Jonica Crowder-Lockwood, the principal of D.A. Hulcy STEAM Middle School went unanswered. Hulcy is a former traditional-school-turned-transformation school with an emphasis on project-based learning, art and robotics. It has a 2017 four-star rating based upon the State of Texas Assessments of Academic Readiness criteria.
The funding for the transformation schools, as with all schools in the district, receive funding from the state, which provides tax dollars to districts based upon the number of enrolled students within those districts, according to Resendez.
"The money follows the kid," Hinojosa specified. "If a student went to another school last year, but now they go to a transformation school, they get operating dollars. Of course, the district manages the facility dollars."