New Dallas ISD trustee hosts town hall meeting to discuss TRE
8/9/2018, 7:44 p.m.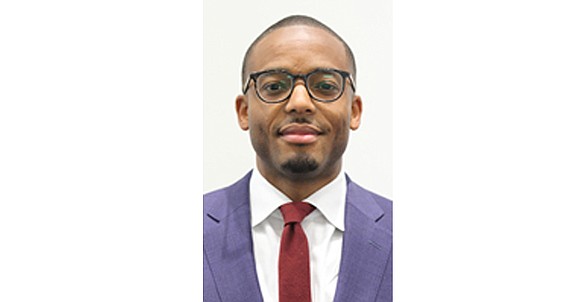 Dallas — The Dallas Examiner
With discussions of a possible tax hike soon approaching, South Dallas residents aired-out their concerns about the 13-cent Tax Ratification Election with new Dallas ISD Justin Henry during a town hall meeting, July 31.
DISD Board of Trustees will have a TRE briefing today and will have a called meeting Aug. 16 at 6 p.m. The board members will be asked to approve a 13-cent tax increase – with a majority vote – on that would increase the tax rate from $1.04 to $1.17 per $100 valuation of property. If approved, the proposal would be presented to local voters on the November ballot.
The TRE was designed be used to counter state recapture issues and promote student achievement.
"The State of Texas is not properly funding public schools," said Justin Henry, District 9 trustee who succeeded former trustee, Bernadette Nutall, in the May election. "This is the primary problem that has to be addressed. Every year getting less and less funding from the State."
During the Dallas ISD's 2018-19 fiscal year, the TRE is designed support teacher and staff salaries, school choice, early childhood programs, racial equity and balancing the district's balance with their $1.2 million budget.
Although the potential benefits would be essential, it would come at a cost to local taxpayers within the district boundaries.
The town hall meeting opened the door for many questions regarding a possibility for the money to flow into low income areas, such as South Dallas. Henry assured residents that he would hold conversations with Superintendent Michael Hinojosa about the community's beliefs, racial equity and past issues – but had no clear answer.
"Ultimately, the superintendent can do whatever he wants to do," he said. "My biggest leverage is partnering up with my colleagues on the board. I've asked for their commitment on racial equity. I can count for who is committed to racial equity. If they don't deliver, then we're going to have to answer that."
Community members held split viewpoints not so much regarding the TRE, but more so on the new trustee's ability to be a strong voice for his district.
"It doesn't have to be 13-cents just because they want it," said one of the audience members. "The board controls the superintendent not the other way around."
Town hall attendees expressed their desires for the young board member, who supports the tax increase, to stand by and for his region.
"You were voted by the people," said a Texas Organizing Member who challenged Henry to uphold his integrity which he accepted. "You got that charge. You have a charge to keep to Kathryn Gilliam and all the other people that came before you that stood in front of the school meetings so I could go to school."
While there were some participants who had mixed reviews others supported Henry and were against the pressure placed on his shoulders.
"We're in line for free stuff all the time, but when it's time to back up and vote we say you need to do this and do that," said a local mother and regular meeting attendee.