Marian Wright Edelman transitions to a new role
Special to The Dallas Examiner | 12/1/2018, 2:10 p.m.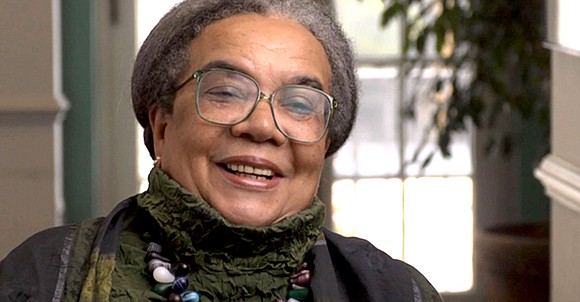 Special to The Dallas Examiner
"Our mission to 'Leave No Child Behind' and ensure that every child has 'a Healthy Start, a Head Start, a Fair Start, a Safe Start and a Moral Start' in life and successful passage into adulthood has never been more important than it is today during these perilous times for children and for our nation," Marian Wright Edelman stated just before announcing a major change in her position.
The iconic leader has decided to transition into a new role as President Emerita in the Office of the Founder.
"I will shift away from the day-to-day responsibilities of running a leading, national organization, and in my new role, I will focus all my energies toward building a movement to end child poverty and inequality.
"I am proud of CDF's groundbreaking work over the past 45 years and the significant progress we have made for children and families – but there is still so much work to be done. I look forward to supporting the board's search for a new president to lead CDF into its next chapter – someone who is committed to taking on the challenges children face today and those that will emerge in the future."
Wright Edelman will continue to guide Children's Defense Fund, the organization she founded 45 years ago, in 1968.
It evolved from the Washington Research Project to prepare for and coordinate the policy positions of the Poor People's Campaign.
"This organization would simply not be, were it not for Marian Wright Edelman, and it would not have created the framework of federal and state laws that now protect children and families had she not led us every day for the last 45 years," said Angela Glover Blackwell, co-chair of the CDF board of directors. "All we are and all we do starts with her, and that is a tremendous legacy, but she is not done yet and we, thankfully, are not yet done receiving the benefit of her wisdom and leadership."
Wright Edelman, a graduate of Spelman College and Yale Law School, began her mission in the mid-'60s when, as the first Black woman admitted to the Mississippi Bar, she directed the NAACP Legal Defense and Educational Fund office in Jackson, Mississippi. In 1968, she moved to Washington, D.C., as counsel for the Poor People's Campaign that Dr. Martin Luther King Jr. began organizing before his death.
"I first heard of Marian back in 1960, when she was a student. And people would say, 'Ask Marian. Get in touch with Marian,'" said civil rights icon and Congressman John Lewis, D-Ga. "She emerged as a leader. Brave, courageous, just smart. She wanted to do something not just about civil rights but about children – all children. I don't know what our country would be like without the Children's Defense Fund. If Martin Luther King Jr. could come back and see what Marian Wright Edelman is doing, he'd be very proud."
In 1968, Wright Edelman founded the Washington Research Project, a public interest law firm and the parent body of CDF. For two years she served as the Director of the Center for Law and Education at Harvard University. In 1973, she founded CDF to advance the mission to "Leave No Child Behind."