The state of education in Houston's Black community
JEFFREY L. BONEY | 12/1/2018, 1:36 p.m.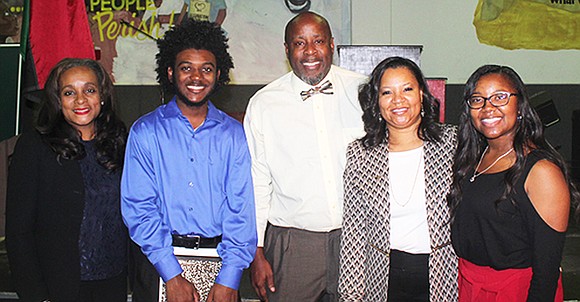 After sending her children to public school, private school and even choosing to homeschool them, she became an educational advocate in order to tackle the issues she saw that were not being addressed by the school administrators tasked with addressing those issues.
Chirelle, an 18-year-old sophomore at Houston Community College, spoke about her educational experience and emphasized the need for school leaders to ensure students are being taught information that can benefit them beyond simply taking a test.
Skillern-Jones spoke about her own experiences dealing with the educational choices for her kids, which is what drove her to run for public office and become a school board trustee and seek to bring about change from within. Skillern-Jones stated that the elected decision makers at the state level have made things difficult for school districts to solve many of the problems African American children face. She remained optimistic, however, that community engagement could change the current state of the educational system in Texas.
"I think that teachers should contact parents in some way on a consistent basis, not just to say your child is doing this well, or this is what your child did in class that day, because that's not personal enough," said Waddy, who is a graduate of HISD and attends TSU. "Teachers should seek to build trust with the parents and seek to know the parents on a first name basis, so they can stay in the loop. I think that will go a long way and would open the door to discuss more personal things that may be affecting the child."
McKinzie, who is a 24-year educator, parent of two public school students, and a community activist, states that parents must talk to all elected officials and administrators and be an activist for their children. He believes that the charter schools, which are only located in Black and Brown communities, take away the necessary resources from the public schools in those same communities which disparately impacts those schools.
The meeting was a follow-up to the National Town Hall that took place on June 26 at the Gethsemane Community Fellowship Church in Norfolk, Virginia, which was a part of the NNPA's Annual Conference.
This regional town hall meeting was one of several that are taking place across the country, with the focus being on encouraging parents to get involved and stay engaged in their child's education.