Around the State
Special to The Dallas Examiner | 12/11/2018, 1:06 p.m.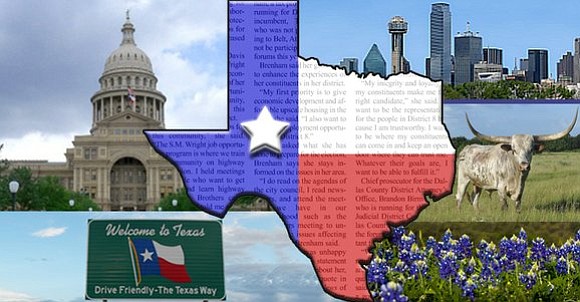 Special to The Dallas Examiner
DALLAS
North Texas Alliance to Reduce Unintended Pregnancy in Teens – which uses the acronym NTARUPT, pronounced "interrupt" – is encouraging youth to use their voices as filmmakers to create a short production about "Social Media and Sex" from their unique perspectives.
The purpose of the contest is to allow students in grades 9-12 to tell adults and decision-makers in Dallas what really goes on in their world when it comes to how social media influences teens' views, perceptions and decisions about sex and intimate relationships.
Many adults think they know why teens are or are not having sex and may make assumptions based on what they think. By submitting a film, youth can be a voice for their generation and help adults understand the issues and pressures facing teens.
Projects will be based on creativity, technical quality, message clarity and responsiveness to the theme. Teams must have a teacher or adult sponsor. Students may participate on no more than two video submissions.
Video entries must be uploaded to https://filmfreeway.com/festival/ntaruptstudentfilmcontest, Jan. 24, 2019 by 11:59 p.m. Contest winners will be announced Feb. 24 at 2 p.m. Winners will be invited to participate on a discussion panel. Cash prizes range from $500 to $1,000. Interested groups can visit the website for more information and a complete list of rules.
DALLAS
On Nov. 27, Councilman Tennell Atkins and community partners announced the kickoff of the 10th Annual Home for the Holidays event and partnership with the Dallas Independent School District's Adopt-A-Family program. Atkins also encouraged citizens to sign up for Dallas ISD's Adopt-A-Family program.
Over the past decade, the Home for the Holidays event has served over 6,000 meals to more than 500 families living in South Dallas.
DALLAS
Mayor Pro Tem Casey Thomas II, District 3 council member, announced the grand opening of a new Fitness Connection in District 3 at 2550 W. Red Bird Lane, Nov. 28. This new facility has state-of-the-art fitness equipment designed to help men and women who live in South Dallas achieve their fitness goals. This project is part of the revitalization of the Red Bird business community.

DALLAS
Councilman Tennell Atkins announced the opening of Starbucks at 3620 W. Camp Wisdom Road, Nov. 30. It was constructed by 3i Contracting, a minority-owned general contractor.
Dallas-based Sour Grapes was commissioned by Starbucks to create a custom mural for the space. The opening featured several prominent speakers, including government officials.
This store is part of the expansion efforts for Southwest Center Mall called "Reimagine RedBird," and a key pillar in Starbucks' strategy to support the development of diverse, often underserved communities across the U.S.
By creating local jobs, providing in-store training opportunities for youth, and working with local minority-owned businesses, Starbucks hopes to demonstrate that businesses can thrive in underserved communities by creating opportunities for all.
Since 2015, Starbucks has opened 11 other stores like this one in South Dallas in Ferguson, Missouri; Englewood in the South Side of Chicago; Central Phoenix; Long Beach, California; East Baltimore; White Center in South Seattle; Trenton, New Jersey; Miami Gardens, Florida; Birmingham, Alabama; as well as in Jamaica Queens and Bed-Stuy in New York.