Take holiday hosting to the next level
Family Features | 12/11/2018, 12:49 p.m.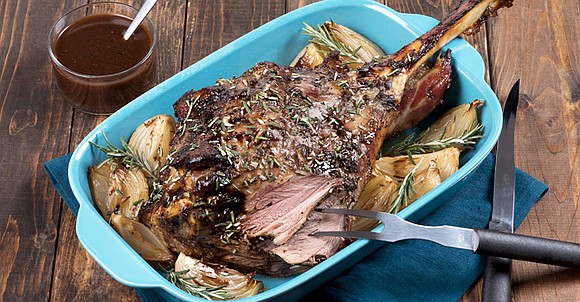 Caprese Avocado Toast with Balsamic Glaze
Prep time: 15 minutes
Cook time: 5 minutes
Servings: 4
2 tablespoons Filippo Berio Robusto Extra Virgin Olive Oil
4 slices rustic Italian bread, about 3/4-inch thick
1 large clove garlic, halved
2 small ripe avocados, peeled and pitted
1 tablespoon lemon juice
1/4 cup torn fresh basil, divided
1/2 teaspoon salt, divided
1/2teaspoon pepper, divided
1 large ripe tomato, sliced
8 ounces fresh mozzarella cheese, sliced
1/4 teaspoon hot pepper flakes
1/4 cup Filippo Berio Classic Balsamic Glaze
Heat oven to broil; position rack at highest level. Brush olive oil over both sides of each slice of bread; broil, turning once, 3-5 minutes, or until golden brown. Rub cut side of garlic clove over bread while still hot.
Mash together avocados, lemon juice, 1/8 cup basil, 1/4 teaspoon salt and 1/4 teaspoon pepper; spread over one side of each slice of bread. Top with tomato slices; season with remaining salt and pepper. Top with mozzarella slices; sprinkle with hot pepper flakes.
Drizzle each slice of bread with balsamic glaze. Sprinkle with remaining basil; serve immediately.
Dark Chocolate and Cherry Cheesecake
Prep time: 20 minutes
Cook time: 1 hour, 40 minutes
Servings: 12
Crust:
1 1/2 cups graham cracker crumbs
1/3 cup Filippo Berio Extra Light Olive Oil
1/4 cup packed brown sugar
Heat oven to 350 F.
Mix graham wafer crumbs, oil and sugar; press into bottom of 9-inch springform pan. Bake 8 minutes; let cool. Reduce oven temperature to 325 F.
Filling:
3/4 cup chopped bittersweet chocolate
1 tablespoon Filippo Berio Classic Balsamic Glaze
3 packages (8 ounces each) brick-style cream cheese, room temperature
1 cup granulated sugar
3 eggs
1 cup sour cream
1 teaspoon vanilla
In heatproof bowl set over saucepan of hot (not boiling) water, melt chocolate, stirring until smooth. Remove from heat and stir in balsamic glaze. Let cool slightly.
Using electric mixer, beat together cream cheese, sugar and melted chocolate mixture until light and fluffy. Beat in eggs, one at a time. Beat in sour cream and vanilla; pour over crust.
Wrap outside of springform pan in heavy-duty foil. Set inside roasting pan and pour in boiling water until halfway up sides of springform pan. Bake 90-100 minutes, or until sides are set and center is still slightly jiggly; cool 5 minutes. Run knife between cheesecake and pan; cool completely. Refrigerate 24 hours.
Cherry Topping:
3 cups frozen cherries
3/4 cup packed brown sugar
1 tablespoon Filippo Berio Olive Oil
1/2 cup water, plus 2 tablespoons, divided
2 tablespoons cornstarch
2 tablespoons Filippo Berio Classic Balsamic Glaze
In small saucepan over medium heat, bring cherries, sugar, olive oil and 1/2 cup water to boil. Reduce heat and simmer 5-6 minutes, or until sugar dissolves.
Whisk cornstarch with remaining water; whisk into mixture. Cook about 3 minutes, or until thickened.
Transfer to bowl; cover and refrigerate at least 2 hours or up to one day. Spoon over cheesecake; drizzle with balsamic glaze.