Former Dallas officer indicted for killing Black neighbor
Special to The Dallas Examiner | 12/17/2018, 5:59 p.m.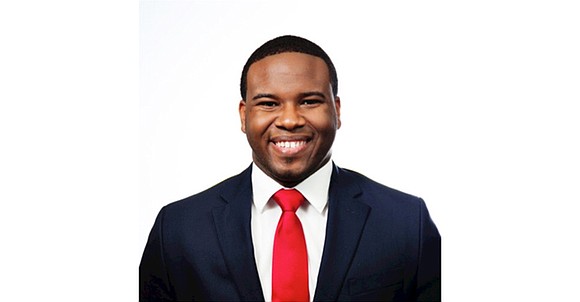 Special to The Dallas Examiner
"Every person in the Dallas Police Department continues to feel anguish about this difficult and tragic event that occurred on Sept. 6, 2018. We recognize and understand the national discord regarding the relationship between law enforcement and the communities we serve," said DPD Police Chief Reneè Hall in a prepared statement. "We have developed the framework for policy change, have supported the restructuring of the Citizen Review Board, pushed to exceed the basic requirements of implicit bias training, and have relied on input from our employee advisory and community advisory boards. We have more work to do, and we remain committed to improving our relationships throughout the city."
The Nov. 30 statement came after a Dallas County grand jury indicted White former Dallas police officer Amber Guyger on a murder charge for shooting and killing her Black neighbor, Botham Jean, in his own home, Sept. 6.
Botham Jean and Guyger lived in the same apartment building. Her apartment was directly under his. And though Guyger said she mistook his apartment for hers after working long hours, reports indicate that witnesses overheard a female voice yelling for someone to open the door, just before the shooting.
Brown went on to thank various groups that fought for transparency and justice, including clergy, community groups and businesses that she said continues to work with the DPD. She then asked everyone to continue to pray for Jean's family, the department and the city.
"It's a step toward justice in an unjust system," said Collette Flanagan, co-founder of MAPB, whose unarmed son was shot and killed by Dallas police in 2013.
Though the indictment was a rare and important step in the process, advocates know that there is still a long battle ahead.
"This step toward accountability is due to the years of local struggle to get any kind of democratic control of the police. And it is due to a structural change in the district attorney's office and the creation of a public integrity/civil rights unit to investigate police abuse," said Sara Mokuria, co-founder of MAPB. "We will continue to fight until men, women and children like Botham, Clinton, Tesfaie, Elias, Genevieve, Fred, Anthony, Andrew, Etta, Santos, Brandon and James can live and thrive in the city of Dallas.
"We will be watching hopefully, but with ongoing concern, as the trial unfolds. At the end of the day, this national crisis of unaccountable police brutality will require a national response."
Jean, 26, a risk assurance experienced associate at PwC, a multinational audit and assurance consulting tax service, was an immigrant from St. Lucia. His parents, Bertrum and Allison Jean, have traveled to Dallas to ensure a conviction on behalf of their son. The Black Alliance for Just Immigration has been a vocal advocate for Jean and his family.
"We stand with Botham's family and community in appreciation of the grand jury's murder indictment against Amber Guyger. While we recognize that this indictment represents a historic moment in the movement to end police violence against Black people in Dallas, we also affirm that this indictment is not the end goal of this fight for justice for Botham Jean," said Opal Tometi, BAFJI executive director. "Black people, including Black immigrants, should be safe from police violence in our homes and our communities. We call on the Dallas District Attorney's Office to vigorously and successfully prosecute Amber Guyger for Botham Jean's murder."