Report highlights the trauma that thousands of Texas families have experienced with incarceration
HANNAH WILEY | 12/17/2018, 5:51 p.m.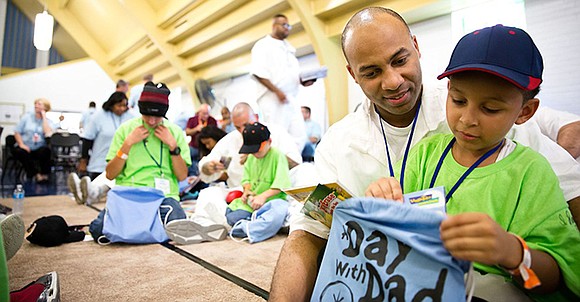 In the last two and a half years alone, Child Protective Services removed approximately 19,500 children each year because of parental incarceration. A May 2018 budget report revealed that more than 60 percent of the women in Texas prisons have at least one minor child, which comes with an annual taxpayer price tag of $30,960 for each child in the foster care system.
These daunting facts are what Marc Levin, vice president of criminal justice policy at the conservative Austin think tank Texas Public Policy Foundation and a leader on TPPF's national reform campaign Right on Crime, said Texas needs to work on.
"We obviously need to continue to reduce both crime and incarceration in Texas," Levin said. "And we have a lot of room to do that. We still have more than 16,000 people in Texas in state prisons and jails for drug possession."
Levin said that Texas should focus on pushing legislation that supports drug courts and reducing the disparity of who is arrested and booked into jail, as well as rehabilitation efforts.
"We need to look at the total cost of the criminal justice system, including the child welfare system costs, the loss of productivity, and the generational impact of children of incarcerated parents going on to be incarcerated themselves," Levin said.
And with Texas legislators preparing to flock to the Capitol for the 86th legislative session, Erschabek said she hopes the report sets the table for further reform in Texas.
"Families are also crime survivors," Erschabek said. "They didn't buy into this. This isn't because of what they did, but they are still suffering the consequences of what has happened."
Disclosure: The University of Texas at Austin and the Texas Public Policy Foundation have been financial supporters of The Texas Tribune, a nonprofit, nonpartisan news organization that is funded in part by donations from members, foundations and corporate sponsors. Financial supporters play no role in the Tribune's journalism. Find a complete list of them here.
This article was first published at https://www.texastribune.org/2018/12/07/family-incarceration-texas-prison-system by The Texas Tribune, a nonprofit, nonpartisan media organization that informs Texans – and engages with them – about public policy, politics, government and statewide issues.