Washington looks to Texas on criminal justice reform bill
HANNAH WILEY | 12/17/2018, 6:03 p.m.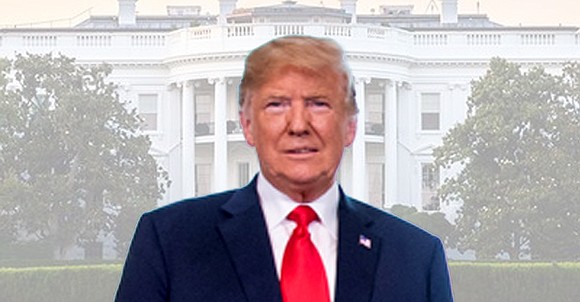 The Texas Tribune
When the White House endorsed a bipartisan effort to reduce the federal prison population and improve the lives of inmates already behind bars, President Donald Trump made one thing clear: He wants "criminal justice reform, Texas style."
"You know, you think of Texas as a tough law-and-order state, and they've done it," the president said during a rally in Mississippi, Monday.
"We want safer communities. We want people to have better opportunities and a better life. Tough on crime but also smart on crime."
Trump was praising the First Step Act, a bill backed by a bipartisan prison reform organization's national initiative called #cut50, which aims to reduce the nationwide prison population by 50 percent. The initiative partnered with the president's son-in-law and advisor, Jared Kushner, to draft legislation that takes steps like banning the shackling of women during childbirth, providing a pathway to compassionate release for the terminally ill and elderly, and placing prisoners within a 500-mile driving distance of their families.
But while #cut50 is based in California, many of its ideas for the bill are rooted in Texas. And many Texans involved in the state's criminal justice reform efforts over the past decade are now pushing for change at the federal level.
The First Step Act offers incentives for inmates to participate in "life-changing" classes and programming that would better prepare them for life after release, an initiative Texas started over a decade ago. The bill also focuses on reducing recidivism by offering vocational training, academic classes and substance abuse treatment, which would earn prisoners "good time credits" that could take up to 54 days off their sentence per year.
"This bill is a sign that you can be a conservative and can be smart on crime," said Jessica Jackson Sloan, #cut50's director and co-founder. "Looking at Texas and Georgia and other states, programming and rehabilitation leads to better public safety."
Texas became a leading force in prison reform in 2007, when state lawmakers and Republican Gov. Rick Perry found themselves at a crossroads. The state prison population hit 170,000, a reflection of the national rush to incarcerate nonviolent drug offenders since the 1970s. Housing all those inmates was expensive.
Having crunched the numbers to determine that the state needed to authorize an additional $2 billion for another 17,000 prison beds, a group of conservative thinkers proposed an alternative: What if the Legislature instead reduced the need for the beds by creating drug courts, reducing incarceration rates for nonviolent offenders and offering rehabilitation and educational opportunities to inmates, all for the lower price of $241 million?
Marc Levin, who serves as the vice president of criminal justice policy at the conservative Austin think tank Texas Public Policy Foundation, helped craft the reform, and credits the initiative for allowing the state to close eight prisons since 2007. The state's prison population has since dipped by 30,000, and the crime rate is the lowest since 1967, he said.
"It's not just about saving money," Levin said. "It's about getting people into the workforce, keeping people with their families and, of course, redemption."