Washington looks to Texas on criminal justice reform bill
HANNAH WILEY | 12/17/2018, 6:03 p.m.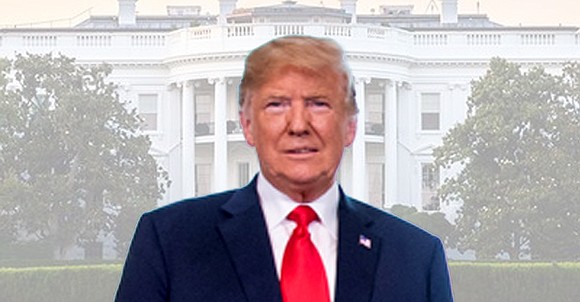 Levin, who also helped kick-start TPPF's national reform campaign, Right on Crime, in 2010, is now pushing for the federal bill.
"We have a unique credibility on this because of what's been accomplished in Texas," Levin said. "It's certainly gratifying and it does reflect the work of many organizations and colleagues within TPPF and Right on Crime. It represents a broader cultural shift that this movement, regardless of what person might be in a particular office, is getting a great deal of currency with the public."
Other Texas conservatives are at the prison reform table, too. Brooke Rollins left her role as the CEO and president at the Texas Public Policy Foundation for the White House in February. She now serves in the Office of American Innovation, which works on criminal justice issues with TPPF. And Perry has continued advocating from his post as the U.S. energy secretary.
"He's just an outstanding leader on this issue," said Sloan, the #cut50 director. "He's been a cheerleader and champion on a federal level."
And Texas Republican U.S. Sen. John Cornyn – who said the bill is "modeled after successful reforms that states like Texas have implemented" – will be tasked with whipping up enough support in the Senate for a vote on the First Step Act before the end of the year, something U.S. Sen. Majority Leader Mitch McConnell has dragged his feet on.
The bill has already passed through the House with a vote of 360–59. But without Senate approval in the final weeks of this year, it would have to start the process over again in 2019, this time facing a Democratic House and a Republican Senate.
And not all Texans are on board. U.S. Sen. Ted Cruz, R-Texas, has not said whether he will vote for the bill, but previously told reporters that he supports reducing mandatory minimum prison sentences for nonviolent drug offenders.
That legislation, however, "should not be releasing violent criminals," he said. Cruz said that he is working with the bill's sponsors to ensure violent criminals are not included, but the Koch brothers' political advocacy group, Americans for Prosperity, released an ad Tuesday targeting Cruz in hopes of convincing him to support it.
Some liberal organizations are also calling on legislators to vote down the bill, saying that it doesn't go far enough. The Leadership Conference on Civil and Human Rights, a national coalition of 200 organizations, previously called for a vote down of the bill, saying that although well-intentioned, the bill "falls short on its promise to 'meaningfully' tackle the problems in the federal justice system – racial disparities, draconian mandatory minimum sentences, persistent overcrowding, lack of rehabilitation, and the exorbitant costs of incarceration."
In an emailed statement to the Tribune, a representative said the coalition is currently reviewing the bill and working with members of Congress to ensure that the First Step Act is as effective as possible, and that it "will change the lives of real people."
Jorge Renaud, a senior policy analyst at Prison Policy Initiative who served 27 years in Texas prisons for burglary and robbery offenses, also maintains skepticism about the bill's impact.
"The bill excludes too many classes of individuals," Renaud said. "It makes too many exceptions for people who have been convicted of serious crimes or people who have been down two or three times."
Renaud said that too often legislators and groups like Right on Crime ignore the input of people who have experienced tough prison policies, which leads to incomprehensive reform.
"[They're] trying to marginalize voices of people who are like me, who have been incarcerated and who say that we need to go further," he said.
Disclosure:
The Texas Public Policy Foundation has been a financial supporter of The Texas Tribune, a nonprofit, nonpartisan news organization that is funded in part by donations from members, foundations and corporate sponsors. Financial supporters play no role in the Tribune's journalism.
This article was first published at https://www.texastribune.org/2018/12/03/first-step-act-prison-reform-texas-criminal-justice by The Texas Tribune, a nonprofit, nonpartisan media organization that informs Texans — and engages with them — about public policy, politics, government and statewide issues.