Civil rights groups sue county, state over wealth-based bail practices
Special to The Dallas Examiner | 2/1/2018, 4:03 p.m.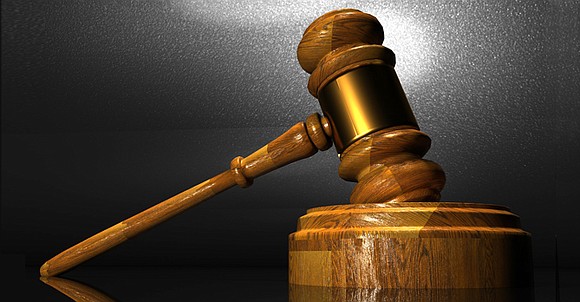 Special to The Dallas Examiner
On Sunday, the ACLU of Texas, the American Civil Liberties Union, Civil Rights Corps and the Texas Fair Defense Project reported that the group has filed a federal class-action lawsuit against Dallas County, the state of Texas, the sheriff, and the County's judges and magistrates, for violating the constitutional rights of people arrested for misdemeanors and felonies.
Those who cannot afford to pay money bail amounts determined by the county's bail schedule are detained indefinitely, while those who face the same charges but can afford to pay the money bail amounts are freed until trial.
"No person should be kept in a cage just because she doesn't have enough money to make a payment," said Civil Rights Corps Attorney Elizabeth Rossi. "The decision to throw a person who is presumed innocent in a jail cell is a serious one. And a person's access to money should not be the only factor that determines whether she is free or is in jail."
The group stated that the county's system of money bail violates the Constitution because it keeps people in jail if they can't afford bail while allowing those who can pay to go home to their families, jobs, homes and communities. Furthermore, it stated that with each day in jail, the person's chances for a fair trial diminish as evidence and witnesses disappear, and many plead guilty even when innocent, just to go home.
"The situation in Dallas County Jail is a crisis," said Trisha Trigilio, senior staff attorney for the ACLU of Texas. "Like hundreds of people Dallas keeps locked in jail every day, our clients were never asked if they could afford the bail they were assigned. A judicial system where the amount of money in a bank account is the only thing standing between a defendant and her freedom is not a system interested in dispensing justice."
The suit, filed on behalf of six plaintiffs in U.S. District Court for the Northern District of Texas, accuses officials in the county of operating a two-tiered system of justice based on wealth, in violation of the due process and equal protection clauses of the 14th Amendment to the U.S. Constitution.
"It's time for Dallas to create a post-arrest system that upholds due process and equal protection, and honors the presumption of innocence," said Susanne Pringle of the Texas Fair Defense Project. "A fair pretrial system is also a safer pretrial system for the entire community. Dallas County's current unconstitutional practice of holding anybody who cannot afford to make an arbitrary payment makes everybody in the county less safe."
The bail amounts for the suit's plaintiffs range from $500 to $60,000. Of the six plaintiffs, nearly all are unemployed and living in poverty; one was working before his arrest and now fears losing that job because he is in jail. Plaintiff Shannon Daves, age 47, is homeless. On Jan. 17, she was arrested and charged with a misdemeanor. She cannot afford the $500 money bail required by the court's bail schedule. Daves is a trans woman and has been held in solitary confinement at the Dallas County Jail since her arrest because she is transgender.