Consumer protection payday rule at risk, just like student loan protections
CHARLENE CROWELL | 2/5/2018, 9:46 a.m.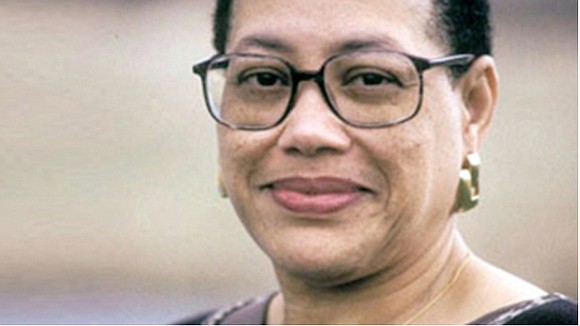 Center for Responsible Lending
An important consumer protection rule that was to take effect Jan. 16 is now being "reconsidered" by the same agency that was to enforce it – the Consumer Financial Protection Bureau.
After years of fierce advocacy that drew bright lines between a predatory lending industry and a coalition of concern that looks like America, a rule was announced in 2017, designed to ensure that loans only went to consumers who could afford to repay them. The rule also curbed triple-digit interest rates on small dollar loans like payday.
The new announcement came on the watch of Mick Mulvaney who was handpicked by the White House to serve as CFPB's acting director. The validity of that appointment is currently the subject of two lawsuits. Mulvaney also continues to serve as President Trump's director of the Office of Management and Budget.
But Mulvaney's years of serving as a member of South Carolina's congressional delegation could help to explain how an agency created to be the consumers' financial cop on the beat still supports lenders who helped to finance his campaigns.
"Payday lenders spent $63,000 helping Mick Mulvaney get elected to Congress and now their investment is paying off many times over," Massachusetts Senator Elizabeth Warren said in a statement. "By scrapping this rule, Mulvaney will allow his campaign donors to continue to generate massive fees peddling some of the most abusive financial products in existence."
Following the Bureau's statement that it would reopen the rule, Rebecca Borné, a Senior Policy Counsel with the Center for Responsible Lending said, "Today's announcement is a big deal and could become a terrible deal for consumers. The human devastation caused by payday loans, which average nearly 400 percent annual percentage rates, has been extensively documented. For more than five years, the Consumer Financial Protection Bureau studied the issue, welcomed public input, and crafted a rule to help stop the payday loan debt trap."
Advocates opposed to payday lending are as broad as the loans are harmful – clergy of all colors stand with civil rights leaders and consumer advocates, all working at both the state and federal levels with a central message: Stop the debt trap that preys upon people with the fewest financial resources. Loans that charge interest rates that double or even triple the amount of money borrowed worsen – not help – those suffering from financial stress.
"I cannot imagine a single legitimate reason to go back and undo this good work," said Stephen K. Reeves, associate coordinator of partnerships and advocacy for the Cooperative Baptist Fellowship. "At the very least, this decision should be left to a permanent director who has been confirmed by Senate.
"Given acting director Mick Mulvaney's prior statements about the work of the Bureau and his long history of vigorous defense of payday lenders. This action should not come as a surprise."
Now, with plans to "reconsider" the rulemaking, the long-awaited payday rule may be undone entirely.
This column in earlier editions spoke to similar delays in student loan rules. Efforts to address mounting and unsustainable student debt, servicer errors and career training institutions that failed to deliver what was promised were put in place during the Obama administration through its Borrower Defense to Repayment Rule and a second, gainful employment. But under Education Secretary Betsy DeVos, rulemaking has begun anew.