A broken system: Behind the bars of Texas prisons – Part 2: No rehabilitation here
MIKE MCGEE | 2/12/2018, 7:41 a.m.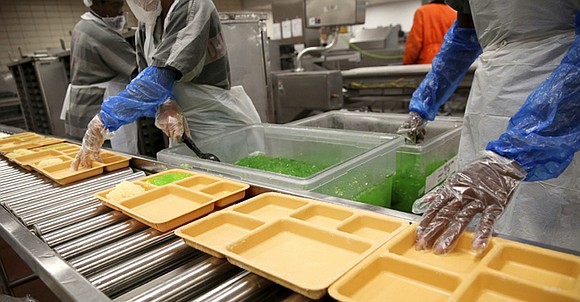 The Dallas Examiner
"I've met a lot of people and heard a lot of stories… I've seen a lot of bad things and watched guards just not care, or behave in a despicable manner." – Excerpt of a letter from inmate "Renee" sent from the Crain Unit, Gatesville, December 2013
"Amanda Gonzales" – who asked that her real name not be used for this article – is 37, a Collin County resident, a licensed gun owner raised in a religious home, and a believer that those who break the law should be held accountable for their actions.
Yet, after six weeks of training and eight months of employment as a Texas Department of Criminal Justice correctional officer at Buster Cole State Jail in Bonham, this mother of one is also convinced that there is a dire need for prison reform in Texas.
Her desire to assist in law enforcement was legitimate, she lamented.
"I did want to truly help people and I wanted to help the victims of the crimes and keep the bad people, or the criminals, in and not out. I shouldn't call them 'bad people', but there were 'criminal charges,'" she said, correcting herself.
"They teach us at academy – where we train in East Texas – that we are supposed to rehabilitate the prisoners. They do not rehabilitate those prisoners. They sit on their butts and watch television all day or they are given jobs."
Jobs such as tractor work, sweeping sidewalks and other outside work, she said
Even the inmates realized there were aspects to incarceration that were missing.
"I think it says a lot when they say 'Hey, they're not rehabilitating us here," the ex-officer said.
Gonzales would be respectful with the offenders and demand that they learned good manners, but verbally agreed with their assessment.
"There was no rehab. There was no help for psychological issues. We had a schizophrenic in there. They let him go see the psychiatrist once in a while but, again, if they couldn't afford medical, they didn't get into the psychiatrist and they didn't get their medication," she said, since offenders must pay a fee for their own medical treatment.
"So you had schizophrenics and you had issues with them. They would go off and put us in danger and no one did anything about it."
There was no training on controlling their temper; no classes on citizenship, financial management, parenting; and no college education offered even though TDJC is aware many inmates would be released back into general society one day.
"They do train some; they let them get their GED, which is a good program, or they train them in HDAC and plumbing," Gonzales confirmed regarding vocational training for which inmates can apply.
"They don't pay them at all. I always though that it might be a good idea to at least give them some commissary money 'cause a lot of those people do not have any money; they have no family to send them money, so they can't even by shoes when they need to, or buy tennis shoes to play at basketball on the court during rec."