A broken system: Behind the bars of Texas prisons – Part 3: The taxpayer's cost
MIKE McGEE | 2/12/2018, 9:02 a.m.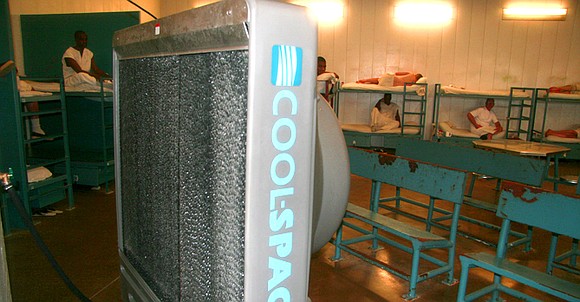 The Dallas Examiner
"Texas leads the free world in incarcerations." – Commissioner John Wiley Price
Alton Rodgers was an inmate who earned his place in the William Clements Unit of the Texas Department of Criminal Justice. Found guilty in the death of a Dallas peace officer, Rodgers was sentenced to life in prison, never again to step beyond concrete walls and security fences.
What he was not sentenced to was a year of starvation, denial of treatment for his tuberculosis, and a beating death at the hands of his cellmate in 2016 – the things Rodgers' family alleges occurred, as stated in their $120 million wrongful death lawsuit against 34 different defendants.
As reported by The Intercept in January 2017, "According to Northwest Texas Hospital records, Rodgers was admitted with hypoglycemia, a urinary tract infection, dehydration, bilateral bronchopneumonia, bed sores indicating prolonged immobility, and other conditions."
The Amarillo Globe-News reported in July 2016 that 18 correctional officers were disciplined in the prisoner's death. They later reported in October of that same year "[Rodgers] …was described by one medical examiner as being in an advanced "starving" state that is more often associated with advanced cancer patients or Holocaust survivors."
"The purpose of the lawsuit is to change the way [the state of Texas] treats inmates who are suffering very serious diseases," the family's attorney, Jesse Quackenbush, told The Intercept.
In August 2017, Prison Legal News reported the case remained pending.
As previous installments of The Dallas Examiner series, A Broken System have revealed, former TDCJ inmates and corrections officers alike have brought to light unprofessional and unconstitutional actions from other C.O.s as well as highlighted a department of the state that seems to be both very powerful yet underfunded.
However, when the TDCJ is called out as being negligent, or its specific employees reckless with their charges, those who pay a penalty may not be limited to the incarcerated or other honest officers. Taxpayers themselves may take a hit in the pocketbook when proper care is not taken in maintaining order or the well-being of officers and inmates.
The TDCJ Agency Operating Budget 2018 indicates a projected available budget of $3,302,926,598 from the state and federal government. This amount is broken down in the document into the various categories where the funds will be dispersed, such as $70,279,650 for basic supervision and $118,945,907 for utilities.
Should the Rodgers family win their lawsuit and see even a part of their award, that money would come from taxpayers since the TDCJ is mostly financed by the General Revenue Fund.
If the state awarded the Rodgers family all of the $120 million they are suing for that amount would equal the Health Services, Halfway House Facilities, Correctional Training, Treatment Alternatives To Incarceration, Major Repair Of Facilities and Victims Services parts of the TDCJ budget – and still be more than $23 million short.
That is just for one case against the department with no other pending or potential lawsuits being taken into account.
Realistically, it is almost a mathematical certainty that the department would not lose every case it were to be pressed with, and cases that are not outright dropped or found in favor of the TDCJ would still be settled for a much lower payout to the plaintiffs. Still, the Rodgers case indicates the possible financial fallout that suits against the department represent. And, even cases that are won, dropped or settled, still tie up courts.