Call to make CFPB payday-lending actions accountable
CHARLENE CROWELL | 2/12/2018, 7:55 a.m.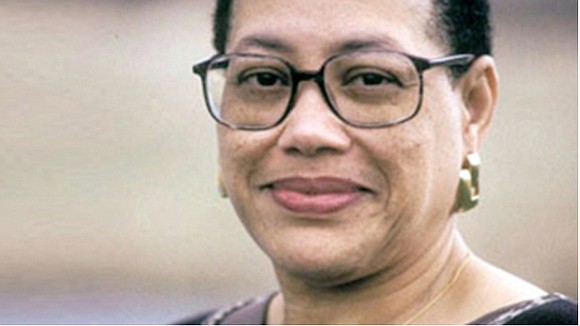 Center for Responsible Lending
In the wake of a recent series of anti-consumer actions taken by Mick Mulvaney, director of the Office of Management and Budget, the Trump-appointed Consumer Financial Protection Bureau's acting director, a bicameral call for accountability was released on Jan. 31. Led by Congresswoman Maxine Waters of California and Sen. Elizabeth Warren of Massachusetts, two other Congressional Black Caucus Members, Congressmen Keith Ellison of Minnesota, and Al Green of Texas, joined Senators Richard Blumenthal of Cincinnati and Jeff Merkley of Oregon as signatories.
Together, the group of lawmakers seeks to know what prompted Mulvaney's actions as well as his ties to the payday lending industry.
A Jan. 31 letter calls into question the following specific actions that have occurred over the past month:
• Halting implementation of the agency's final rule preventing abusive payday lending – the 'Payday Rule.
• Announcement of the Bureau's intention to initiate a rulemaking process that appears designed to weaken the Payday Rule.
• Withdrawing a Bureau lawsuit against four online payday lenders who allegedly misled customers on interest rates that spanned a low of 440 percent to as high as 950 percent.
• Ending an investigation of World Acceptance Corporation, a high-cost installment lender that began in 2014 after consumers complained of unaffordable loans and aggressive collection practices.
"For too long, some payday, auto title, and installment lenders have taken advantage of American workers who need a little extra money to pay an unexpected medical bill or fix their car," wrote the lawmakers. "For too many families, one unexpected expense or tight week traps them in a cycle of debt that lasts months or years…The rule finalized by the CFPB last October was carefully balanced to end that cycle of debt while ensuring that borrowers retain access to needed credit."

The Dodd-Frank Wall Street Reform Act that created the CFPB intended for it to be an independent agency, charged with serving as the consumer's financial cop-on-the-beat. Its director was to be nominated by the president and confirmed by the Senate to a five-year term of service. Additionally, CFPB was to secure its funding directly from the Federal Reserve Bank, rather than through Congress' annual appropriations process that could enable powerful special interests to restrict necessary funding.
Even though he Dodd-Frank Act also a defined succession plan for an acting director in the event of personnel changes, two people were appointed to this same role. One, Leandra English was lawfully appointed by the now-departed Director Richard Cordray, while another, Mulvaney, was appointed by President Trump. The lawmakers' letter is addressed to both appointees.
An appellate federal court will eventually decide who should be the legal acting director; but in the interim, Mulvaney leads CFPB while retaining his position as Director of the Office of Management and Budget. In his prior role as a South Carolina Congressman, he co-sponsored a bill to eliminate the CFPB and accepted nearly $63,000 in campaign donations from payday lenders. These donations included $4,500 from World Acceptance Corporation's political action committee.