Call to make CFPB payday-lending actions accountable
CHARLENE CROWELL | 2/12/2018, 7:55 a.m.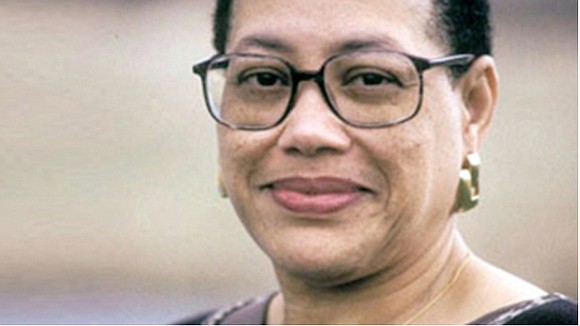 "The CFPB spent five years honing the Payday Rule, conducting research and reviewing over one million comments from all types of stakeholders: from payday lender, to state regulators, to faith leaders," wrote Ranking Members Warren and Waters.
Now Mulvaney oversees the daily operations of the same Bureau that returned $12 billion to nearly 30 million consumers in about six years. Instead of regulating financial services, this acting director prefers allowing private enterprise to determine consumers' choices – including those that are harmful and predatory. He also wants financial businesses to have more input on determining what regulations CFPB should use in their supervision and monitoring.

As CFPB's acting director, Mulvaney also wrote a letter to Federal Reserve Chairwoman Janet Yellen advising that "for Second Quarter of Fiscal Year 2018, the Bureau is requesting $0."
Mulvaney added, "While this approximately $145 million may not make much of a dent in the deficit, the men and women at the Bureau are proud to do their part to be responsible stewards of taxpayer dollars."
When the federal deficit is hundreds of trillions of dollars, it strains credulity to believe that $145 million will lighten the nation's debt. But an emerging pattern of the current Administration is to allow lengthy delays that could eventually become denials.
As this column has previously reported, key consumer protections in student loans have been delayed as well, and through the Congressional Review Act, a rule that would have allowed consumers to have their own day in court to resolve financial and credit issues has also been rejected. Moreover, Mulvaney directed the CFPB to delay implementation of its prepaid card rule that was designed to help stop abusive fees for users.

If sparing taxpayers unnecessary costs is the guiding force, then why has both the CFPB and Department of Education rejected earlier negotiated rulemaking and begun the process anew – at taxpayers' expense?
"I certainly understand the desire to protect taxpayer dollars," said Debbie Goldstein, executive vice president with the Center for Responsible Lending, "but I think the mission of the CFPB is to protect the taxpayers, the American people, from lenders who target them for high-cost and unaffordable loans. And the best way to save Americans millions of dollars is by preventing predatory lending, not by draining the CFPB's resources."
Charlene Crowell is the communications deputy director with the Center for Responsible Lending. She can be reached at charlene.crowell@responsiblelending.org.