Patients, health professionals observe World Sickle Cell Day
STACY M. BROWN | 7/4/2018, 2:23 p.m.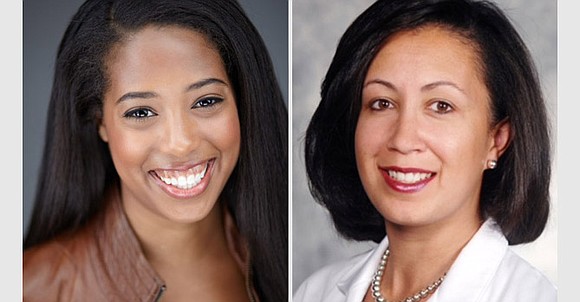 "The disease is not anything to be ashamed of," said Andemariam, who also serves as Chief Medical Officer on the board of directors for the Sickle Cell Disease Association of America.
"Researchers and doctors are really beginning to understand the impact of chronic pain, [although] many people living with SCD typically don't let friends or extended family know about the diagnosis. It's really important for families to understand that no one did anything wrong and, as far as we can tell, with medical advances, people are living longer now."
Morse said that she plans to launch a new video series on Facebook depicting what it's like living with SCD, which will appear on the page, "Spotlight on Sickle Cell Disease."
"I think people need to be aware of SCD and there's a need to start a national discussion," Andemariam said.
Still, Andemariam added that there's a lot more education and advocacy occurring across the country and there's enhanced education in the medical community.
"The focus today is on the effect of having SCD; on the social and emotional well-being of those living with the disease," she said. "There's lots of efforts underway to broaden the medical community and empower patients to have the best knowledge and to develop patterns that will ensure they will have access to medical care and finding out who the best physicians are in their community."
For Morse, who is producing and starring in the upcoming New York stage show, Tumbleweed, World Sickle Cell Disease Day is a time to reflect and count her blessings, she said.
"I try to live my best life and I think some days are good and some days are bad. I've been very fortunate to have good days and have family and friends who have been extremely supportive," Morse said. "I can't imagine having this disease without having people there holding my hand and telling me it's going to be OK."