Program helps educators foster exponential learning
Special to The Dallas Examiner | 7/4/2018, 2:25 p.m.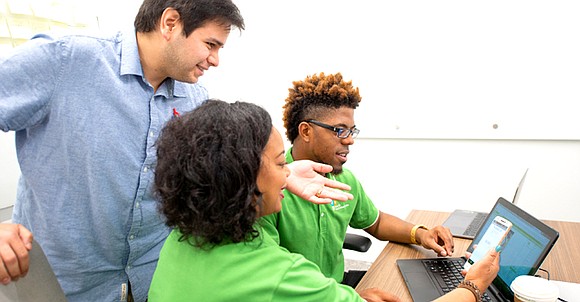 "The knowledge of workforce digital skills learned through this externship, which I will share with my students, will help spark their interest in taking more tech classes in high school and in college so that they can then work in the career of their choice since IT is embedded in all industries," Patin added.
NAF works to ensure that high school students are college, career and future ready. It works with high need communities to transform the high school experience through an educational design that includes industry-specific curricula, work-based learning experiences, and relationships with business professionals, culminating in a paid internship.
"There's only so much I can teach from a book or video, but real-world experience is the way to get students really engaged because if you're excited about something, then students get excited as well.
My externship will increase student interaction by them wanting to do internships after hearing about my experience. They will see the value," Walton explained.
He added that sharing his externship experience will also help students take more interest in technology jobs since they will no longer see these careers as just being about numbers.
"I can share with them how tech helps corporations see what customers want, as well as answer their questions and how it helps with projects. With me sharing the knowledge I've learned through this externship, it will open up students' minds about their career opportunities in technology," he said.