Autoimmune diseases and lupus
GLENN ELLIS | 7/17/2018, 1:45 p.m.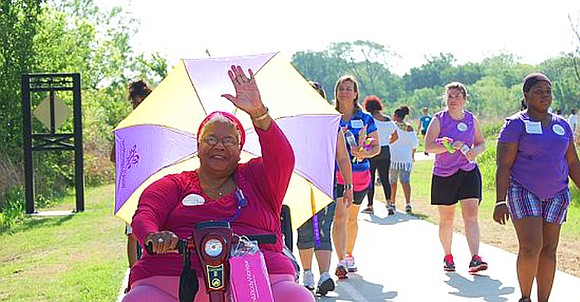 The classic sign of an autoimmune disease is inflammation, which can cause redness, heat, pain and swelling. How an autoimmune disease affects you depends on what part of the body is targeted. If the disease affects the joints, as in rheumatoid arthritis and psoriatic arthritis, you might have joint pain, stiffness and loss of function. If it affects the thyroid, as in Graves' disease and thyroiditis, it might cause tiredness, weight gain and muscle aches. If it attacks the skin, as it does in scleroderma/systemic sclerosis, vitiligo and SLE, it can cause rashes, blisters and color changes.
Diagnosing lupus can be difficult. It may take months or even years for doctors to piece together the symptoms to diagnose this complex disease accurately. Making a correct diagnosis of lupus requires knowledge and awareness on the part of the doctor and good communication on the part of the patient. Giving the doctor a complete, accurate medical history – for example, what health problems you have had and for how long – is critical to the process of diagnosis. This information, along with a physical examination and the results of laboratory tests, helps the doctor consider other diseases that may mimic lupus, or determine if you truly have the disease. Reaching a diagnosis may take time as new symptoms appear.
Most autoimmune diseases are chronic, but many can be controlled with treatment. Symptoms of autoimmune disorders can come and go. When symptoms get worse, it is called a flare-up.
If you or someone you love is living with an autoimmune disorder, it's important to get all the facts on the condition. Though researchers don't know exactly what causes autoimmunity, much has been learned about the risk factors involved.
Remember, I'm not a doctor. I just sound like one.
Take good care of yourself and live the best life possible!
Disclaimer:
This column is for informational purposes only. If you have a medical condition or concern, please seek professional care from your doctor or other health professional. Glenn Ellis is a Health Advocacy Communications Specialist and is available through http://www.glennellis.com.