DA candidates react to school mass shooting reports
RUSSELL FISH | 7/17/2018, 1:50 p.m.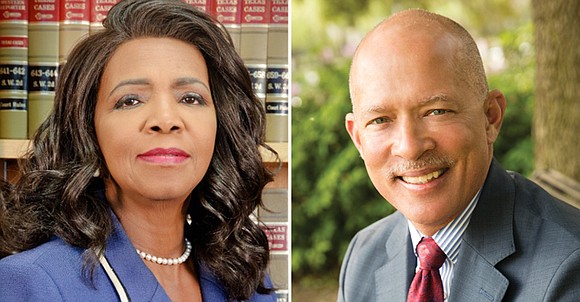 Over the past decade, many Texas school districts took defensive action without waiting for direction from the Legislature using school board local authority. As of May, 217 Texas school districts have begun arming some employees and teachers and providing specialized training.
In Texas, the district attorney is responsible for working with law enforcement officers in the investigation of criminal cases, presenting cases to the grand jury, representing victims of violence in protective orders, representing the state in removing children from abusive households, and representing the state in prosecuting felony criminal cases.
Dallas district attorney candidates were asked to comment on the findings of the reports.
John Creuzot
Retired District Court Judge John Creuzot is one of the Democrat candidates. He served seven years as assistant district attorney. Governor Ann Richards appointed him a district court Judge, where he sat for 21 years. He is best known as the creator of DIVERT, a program to reduce recidivism by drug offenders.
In regard to school shootings, he made the following points:
We should not allow guns in the hands of children.

Firearms at home should be locked and accessed only by an adult.

Any adult with a firearm should be required to take mandatory safety training.

We should monitor the mental health of our school children, especially those who seem socially isolated.

Schools should have contingency plans and training for active-shooter scenarios.

We should pray for the wisdom of our public officials to get serious about gun safety and the safety of our school children.
During his interview, he suggested that there might be some technology available in the future to limit access to guns by unstable individuals. He was also particularly concerned about mental health treatment of individuals prior to violent events and afterward in the criminal justice system.
He also mentioned that the "Affluenza Defense" was a slippery slope, referring to the psychology defense offered for drunk driving fifteen year old Ethan Couch who killed four and injured nine individuals.
Both the governor's report and the ORP report mentioned the importance of parents maintaining better control of their firearms. According to the judge, "Improving security of parents' weapons might save lives."
He concluded by stating he is not in favor of more guns in schools and advised, "We should pray for the wisdom of our public officials."
Faith Johnson
The incumbent, District Attorney Faith Johnson, is the Republican candidate. She was an assistant Dallas County district attorney from 1982 to 1989. She helped create the child abuse unit of the DA's office. She was appointed a district court judge and served 17 years. In 2017, she was appointed by Abbot to replace previous DA Susan Hawk, who resigned over mental health issues.
"Pray for wisdom, so I will do justice and that I will be fair," she said, the day she was sworn in.
Her office indicated that she believes that presence of armed law enforcement at schools is an important deterrent and has proven effective in stopping shooters when more than one or two law enforcement officers are on the campus.